Photographer Reviews
Great Photographers, Amazing People, Amazing Experience!
This is a review of: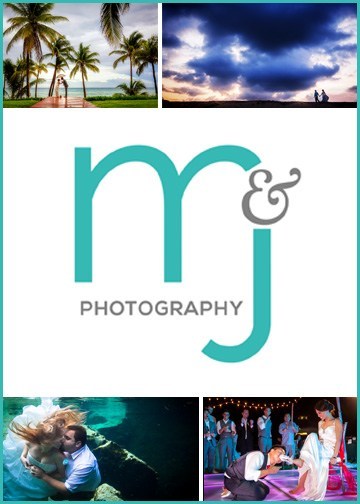 Detailed Ratings
By
Nada
, · 383 Views · 2 Comments
Pros:
Flexible, great to work with, accomodating, 2 for the price of 1!
Cons:
Needed to pay additional vendor fee's by resort
I would like to start off with letting all your readers out there know that this was one of the best decisions we could of made! Jennifer and Michael Lewis were such great people to work with on our Wedding day. Throughout the day and evening they captured some really great moments of us and our guests and eventually they just blended in so nicely with all of our guests - it felt like they were family!
From the get go it was a really smooth ride. My husband and I were so impressed at the amazing customer service they offered, from doing our first 'meet' through Skype, to the weather updates that Michael sent to us in the weeks leading up to our day. They went over and above the call of duty to ensure that we were comfortable in everyway possible (even when Jen brought us breakfast to our room the day after the wedding @ 7 am, before the TTD shoot!)
The 'trash the dress' shoot, we chose to have in a cenote setting. Michael and Jennifer researched and scoured the Mayan Rivera area for the best cenote weeks before we got there - what photography company would do that?! We ended up with some of the most amazing pictures which we will remember for a lifetime.
Thank you Michael and Jennifer!
-Nada and Aleem
P.S. If any of you brides have any questions, please feel free to PM me.
Check out the M&J blog with some of our wedding moments ------> http://www.networkedblogs.com/blog/m-j-photography-blog