This will probably be the last picture I post until I post my wedding pictures
I made my BRIDE tank today. It was super easy to make and done in under 5 minutes. The rhinestone iron on's are pretty expensive but with the 50% off coupon from Michael's it was still cheaper than buying one pre-made.
I was going to make ' Mrs Bourque', but I had to re-create some letters and with my fake nails, it's just too much work to maneuver all those little studs.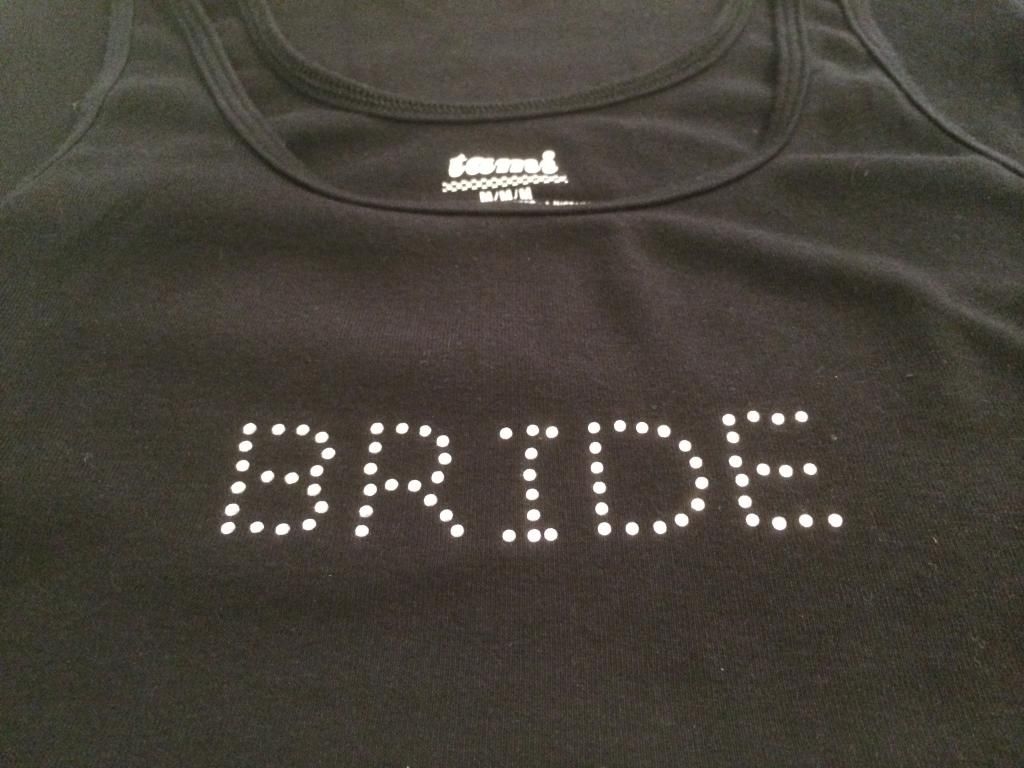 Oh and ps -- what do you think of this short hair up-do?
http://camillestyles...for-short-hair/