This is brand new with tags, and I think it's the Felice style, but I'm not 100% positive. It's an ivory strapless dress with a built in bra and it's fully lined. It's silk faille (? I think that's how you spell it).
Here is a pic (I'll try to get a better one to show off the color):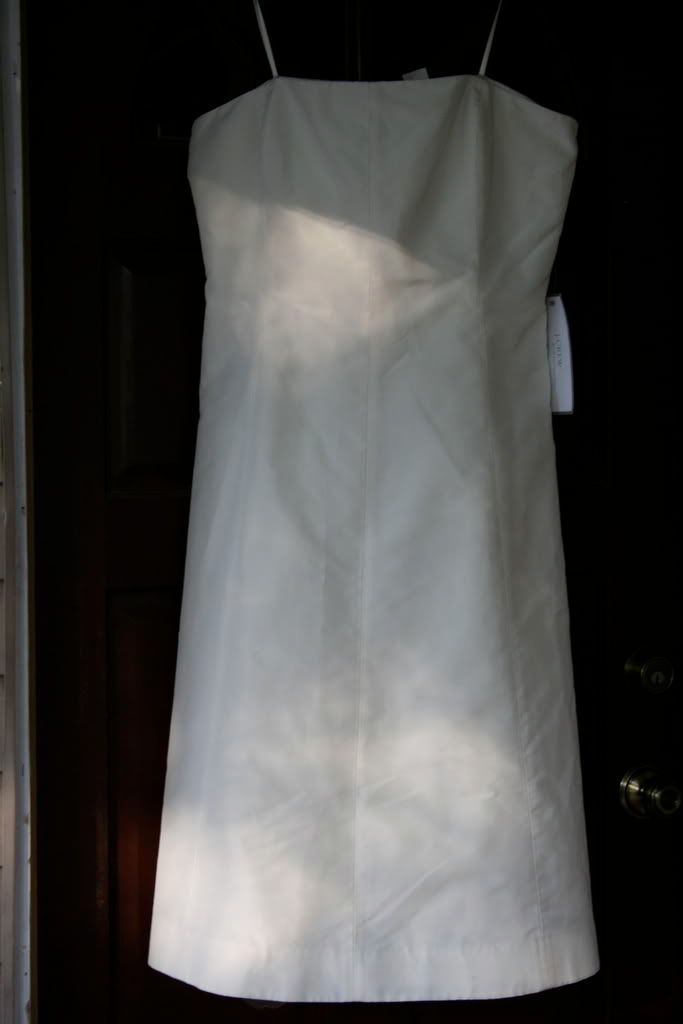 I got this on Ebay for $39.99 (no shipping) so make an offer (PM). It would make a great legal ceremony dress or dress for dancing after the wedding.