I just planned my dad's semi-formal 50th Bday celebration, and since I'm in the wedding zone, I went all out...got some great stuff but my wedding is royal blue and fuschia. All this stuff will be available to ship on June 7th
I have:
6 Damask Tablecloths, 120" (for 60" 10-person tables) $25 each
2 Damask Table runners (for cake table/escort cards table) $7 each
12- 10" red criss-cross lanterns $3.50 each
12- 16" red criss-cross lanterns $4 each
Then I found these amazing lighting sets, they are 8 feet long white wire, with a socket every 2 feet for a lantern, they cost me $20 each in bulk, plus the light bulbs. The lanterns will be lit only one night, so the light bulbs will still be good.
6- 8 foot lighting wires (with 4 sockets each) $15/each
or 6- 8foot lighting wires with 25 bulbs $20/each set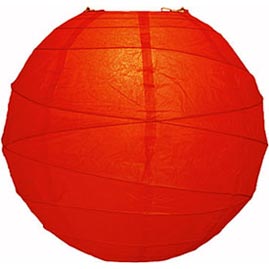 Shipping is whatever flat rate box the stuff fits into.