So I've been searching forever for embroidered tote bags that weren't to expensive. With looking at all the websites bags where like $22. So I decided to take my chances with Ebay.
Low and behold I found 5 embroidered tote bags for $65 WITH shipping!! Well they came in today and I love them!!! I can't wait to give them to my girls!!
Mom and BM
FMIL and MoH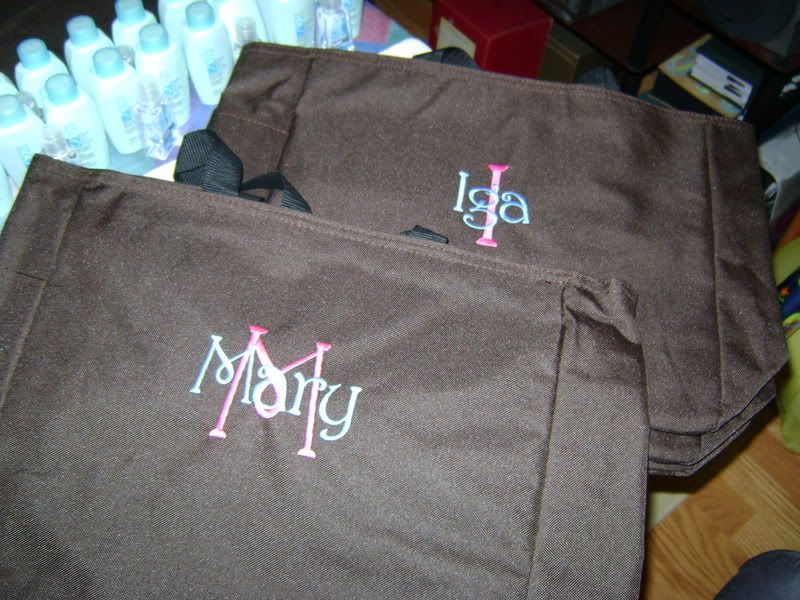 Close up of the embroidery work
I purchased them from Got Gear store on Ebay. They where a pleasure to work with and super fast. I do wish the blue thread was a little brighter but it will work!
Now I'm waiting on the spa wraps to come in from another ebay seller who was willing to match the font on my bags even though she didn't advertise that font. And she even emailed me a coupon code for 25% off!!! I would have shared it but it was the last day ><
I'm getting so excited doing all this stuff!! I can't wait to get more of my stuff for my OOT bags!!