I'm planning on making our AHR invitations using a picture from our wedding as the entire background. I wanted to design them myself and then upload them to vistaprint.
I am not very handy with photoshop but I'd like to use it (cause that's what I have) but I have a few questions....
1. Can I make a template in Photoshop and then insert a picture
If so, how??
2. How do I resize the picture so I don't lose the quality of the pic (or DPI I guess)?
3. Is there any way to make ruler lines (guidelines for myself so I don't put any text past the printing edge)?
4. Anyone have ideas on how to spruce up this picture so the colors are super vibrant?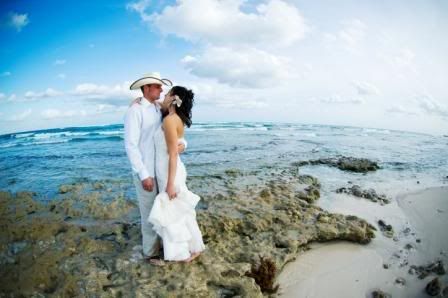 (this picture is compressed - I have the original at home)
Our plan is to have our wording right aligned on the right side of the invite.
Thanks!