Cancun
Le Meridien is now Sandos Cancun
This is a review of:
Detailed Ratings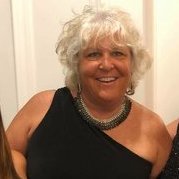 Pros:
Location, size and lovely rooms
Cons:
Not enough seating at pool sometimes, and not enough shady spots!
TA Wendy here... I recently had the opportunity to visit this newly re-branded resort. Formerly Le Meridien, and now Sandos Cancun, I know there were some who had their doubts about what was a favorite gem of a hotel being taken over by a rather more lower priced chain. They need not have worried, as Sandos Cancun is in my opinion better than it ever was!
For starters, they have titled the resort Sandos Cancun Luxury Experience, and they are serious about that title!
The hotel itself is in a great and central location in the Hotel Zone, very convenient to everything the area has to offer, but never feeling like you are in the middle of the crowds.
Rooms are luxurious, with 214 rooms and Suites which still give you that boutique size feel with very caring and personal service you cannot often find in a large hotel.
Their spa is relaxing, lovely and wonderful, including Sauna, Steam Bath, Jacuzzi and Cold Tub, and Fitness Center is very well equipped.
Restaurants were expanded when Sandos took over to now have a selection of 4 and a Lobby Bar. Dont miss Seasons Restaurant which offers some dishes in the "Modern Cuisine", AKA Molecular Cusine... Amazing experience for your taste buds!
While on site I was able to watch as a Hindu/ Jewish wedding occurred. The wedding staff were extremely attentive and the wedding and reception sites looked just beautiful and the wedding went off without a hitch!
Some of their Luxury Moments on site include:
* Champagne Party
* Lobster Night
* Pampering Spa
* Tequila, wine and food pairings
The one thing that keeps me from giving 5 stars is that I do think the resort would benefit with a few more umbrellas, and shady areas around the pool, and some of the beach/ pool cabanas that are not just designated for use by those staying in the suites.
Other than that one quibble, I think this is a great property and I would be glad to answer any questions anyone considering this resort might have!
Happy Travels!