Destination Wedding Resort Reviews
Le Meridien Cancun Resort and Spa
Ratings Distribution
(Rated 4 stars with 1 reviews)
Rated #19
of 80 Cancun on BDW
About:
Le Meridien Cancun Resort and Spa > CUN > Retorno del Rey, Km 14 > Cancun > > 77500>Location. Secluded within a tranquil enclave located six kilometers from Cancun, Mexico's bustling entertainment center, Le Meridien Cancun Resort and Spa offers shopping convenience one kilometer away at Kukulcan Plaza. Water sport rentals are available at Aquaworld, positioned two kilometers away. Hotel Features. On site dining at Aioli features seaside ambience within the comfort of an enclosed veranda. Dinner menus highlight Mediterranean cuisines with a hint of French influence. Le St Trop' offers casual poolside ambience, while Le Rendez Vous hosts evening piano music and is known for its cognacs, champagnes and cocktails. Contiental breakfasts and afternoon cocktail receptions are complimentary. A business center includes two computers with high speed Internet access. Wireless Internet access is available in the lobby and around the outdoor pools. The Spa del Mar features treatment rooms graced by flowers and luminous candles. Spa treatments feature couples massage, body wraps and scrubs, hydrotherapy, Vichy showers and reflexology. Massage and bath rituals can be arranged in guests' rooms. A fitness center contains cardiovascular and weight training equipment. Classes include Pilates, yoga, spinning, fat burner, abs and gluts. Health products and proten snacks are available. The Penguin Club offers supervised activities including pinata making, sand painting, jewlery making, and dancing for children ages 4 12. Guestrooms. This hotel offers 213 guestrooms and suites housed within an eight story tower. Room decor includes dove gray walls, crown molding, muted color fabrics and wrought iron framed mirrors. Marble bathrooms feature European style soaking tubs and stall showers. Rooms contain 32 inch flat screen televisions and high speed Internet access. Minibars are in all rooms. Expert Tip. This resort caters to those with discerning tastes. Every evening a Cuban cigar maker demonstrates his craft in the lobby, after which he offers his products for sale. Even the hotel's pools cater to individual preferences each of the three terraced freshwater outdoor pools is heated to different temperatures.>The preferred airport for Le Meridien Cancun Resort and Spa is Cancun, Quintana Roo (CUN Cancun Intl.) 12.5 km / 7.7 mi. Distances are calculated in a straight line from the property's location to the point of interest or airport and may not reflect actual travel distance. Distances are displayed to the nearest 0. 1 mile and kilometre.
Member Reviews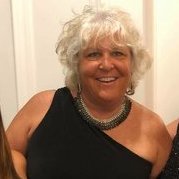 Pros:
Location, size and lovely rooms
Cons:
Not enough seating at pool sometimes, and not enough shady spots!
TA Wendy here... I recently had the opportunity to visit this newly re-branded resort. Formerly Le Meridien, and now Sandos Cancun, I know there were some who had their doubts about what was a favorite gem of a hotel being taken over by a rather more lower priced chain. They need not have worried, as Sandos Cancun is in my opinion better than it ever was! For starters, they have titled the resort Sandos Cancun Luxury Experience, and they are serious about that title! The hotel itself is in a g
Read more...