Playa del Carmen
My wedding was amazing!!!!
This is a review of: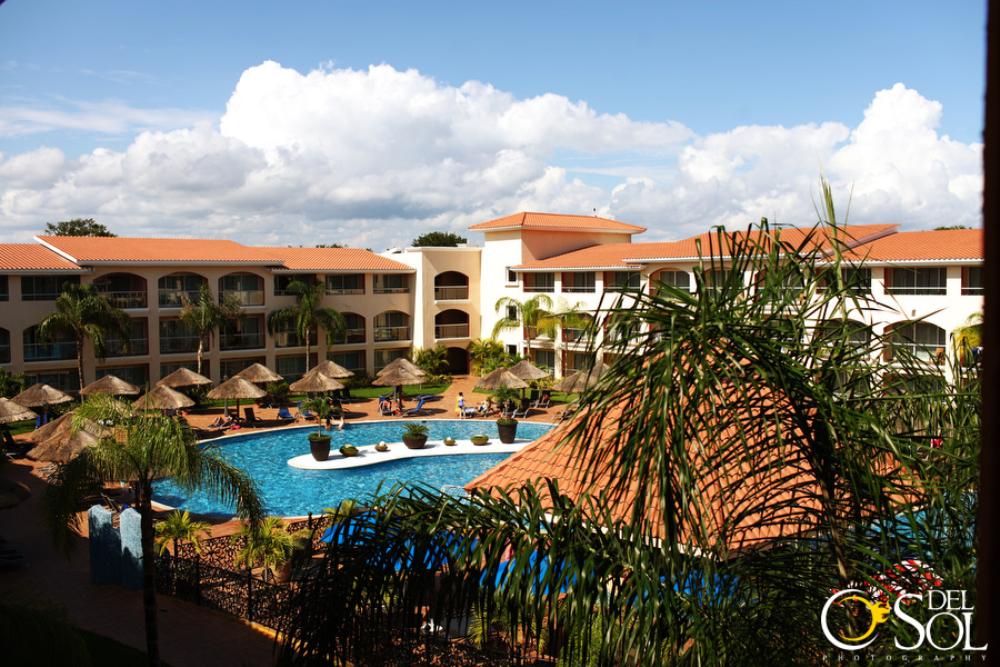 Detailed Ratings
Pros:
LUPITA the wedding coordinator!! great staff, location
Cons:
limited reservations to a la carte restaurants
I just got back from my wedding and it was AMAZING!!
Checking in was painless. We did get there very early and had a few hours until our rooms were ready. They put the wristbands on us, told us to leave our bags in lobby, get a drink and start enjoying our vacation.....which we gladly did!! We just grabbed a swimsuit out and hit the beach. Check in time is 3pm and we got there at about noon.
The resort is great and the staff are friendly and willing to help with anything you need. The variety of restaurants is great and I would recommend making your reservation for the a la carte the day you get there. The buffets were delicious and a lot of options but pretty much the same day to day. The Italian buffet was closed due to remodeling which was a bummer. The nightly shows are great and change day to day so you probably will not see the same thing. The Bambola bar was always a great spot to hang. The cupcake cafe has delicious coffee drinks and a variety to choose from. We ate at the Mediterranean and Mexican A La carte restaurants and both were delicious but if I had to choose, it would be the Mediterranean. The Mojitos are delicious and there is something for everyone on their drink menu. We all tipped the staff because they work so hard and good service should always be rewarded. The room was spacious. We stayed in the select club adults only section. They even had a buffet set up at the adult pool that was delicious for their "Sunday Funday". Also an adult only breakfast buffet very very close to that section. It had DIY mimosas and bloody marys! It was worth the upgrade. There was also better liquor at adult pool, in premium bar at lobby and meeting point for the select club guests. I did not ask for upgraded liquor on the beach. The beach was beautiful and maybe it was the time of year we went but there was always plenty of spots open at the beach and pool. It was about a 5-6 Minute walk to beach from adult section. I did not mind it since we were drinking and eating so much I kinda needed it. There were shuttles going all day until 11pm I think is cutoff time. We used them sometimes but the resort is beautiful and I liked walking by the donkeys too. My friend got a massage at the spa and said it was amazing. The fridges in the room were nice to have so if you just wanted a quick drink you did not have to walk all the way to a bar. To have 24 hour room service is always nice. It is a large resort so about 30-40 minute wait for room service was normal.
I would definitely return to this resort. Some of our friends said they would also come back to this resort. The location is great. We chose this resort because I felt the price was right, great location and I was happy with the reviews(wedding and resort). There are always negative people so do not take them so literally. If you can not have a good time at the beach then there is something wrong with you.
The wedding was just wonderful. Lupita the WC is amazing. She is just a blessing for a bride like myself. I was kinda unorganized and didn't have everything figured out really even on the day of. She was patient and just wants to make you happy. She was quick to respond to my emails and I could stop by her office while I was there if I needed to. I emailed pics of what I wanted and she had them ready at our meeting to refer to them. She is such a professional. The ceremony site was beautiful. We did ceremony on beach in front of royal elite palapa and the reception inside the royal elite palapa. It was raining on and off so I did not want to risk it. I would recommend having a private reception. The royal elite palapa is off to the side of resort so it is very private. We had a group of 35 and we fit very comfortably. The staff is amazing. The food was beyond my expectations. We had a dj for a few hours then a Mariachi band to end the night. You cannot have a wedding in Mexico without a Mariachi. It was the best time. The room was decorated how I wanted it. Lupita even took off the two flower arrangements from gazebo and put them on our sweetheart table and I thought it but didn't even had to ask because she already had it done!! We had fans on chairs at ceremony and she even used the extra fans around the wedding for decorations. The colors of everything was what I asked. They made sure people on the beach were not all over your ceremony so you could get some good pics. She really is just great.
If I had my choice to do it again I would still choose Sandos Playacar and Lupita!!