Travel Agent Reviews
The amazing and talented travel agent Ms. Barbara Vong!!!
This is a review of: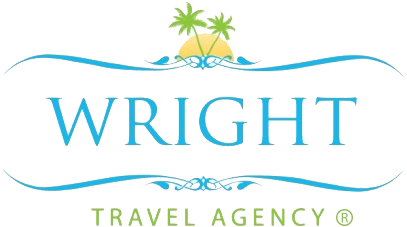 Detailed Ratings
By
sherylh
, · 1,367 Views · 2 Comments
Pros:
Barbara was knowledgeable, efficient, fast with her responses, patient, travel savy and amazing overal!
Cons:
none! a wonderful experience overall
Wow, where do I start! I could go on an on about Wright Travel and their amazing travel agent-Barbara Vong! Since I began planning my wedding last year, Barbara has been right there helping my husband, guests and I lan this magical trip to Punta Cana in the DR for our wedding- August 22, 2013! I believe one of the most important decisions I have made throughout this process has been choosing Wright Travel and Barbara as my travel agent. Not only is she efficient, organized and available but she never made me or my guests feel as though we were inconveniencing her. I think I may have e-mailed her over 100 times and sometimes asking her the same questions over and over and she very patiently and thoroughly answered my questions each time. Barbara kept track of everyone's information, payments and rooms they booked throughout the entire time and would keep in touch with each guest to ensure they made their final payments in a timely manner. Barbara was so great about keeping me informed about EVERYTHING that I usually never had to ask her for information as to guests and their rooms, she would be one step ahead of me and e-mail me all the information, as needed. With our package we were able to get a great room rate, round trip transportation vouchers, insurance if we needed it, resort credits, etc. For my husband and I she arranged a private van with flowers, champagne a nice sign welcoming "the bride and groom" and when it was time to go home we got our own private van once again! Furthermore, she made sure everyone received their travel documents and provided us with important travel advice in order to save time at the airport, etc.
I'm not sure how this all would have ended up had I gone with another travel agency but I'm glad I will never have to find out! This was by far such a great experience and I cannot think of anything that went wrong all thanks to Barbara! Wright Travel, overall appears to be an amazing, efficient and well organized travel agency and it is no wonder they have been honored time and time again with such prestigious travel awards. My guests and I are already talking about planning another trip in the future and I look forward to using Barbara and Wright Travel once the time comes!!! Thanks again soooo much to Barbara and the entire Wright Travel team because of you all our experience was magnificent!!!