Dominican Republic
Amazing Wedding, Amazing time, Amazing Resort!
This is a review of: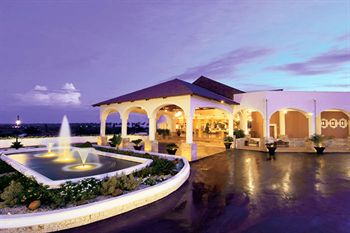 Detailed Ratings
By
sherylh
, · 1,363 Views · 2 Comments
Pros:
staff is very friendly, the resort is impecable, the wedding was beautiful, our WC- Deyanira went above and beyond for our wedding day!
Resort and airport ride- the resort is absolutely beautiful, the way you see it on pictures is exactly how it looks in person. The ride from the airport was a little long but it was cool because you get to see the city, the way the Dominican people live and if you are able to communicate with your driver you learn a lot about the people and the culture, all in all it was great! As the bride and groom we got our own private transportation with champagne, roses and a personalized sign, it was a great way to start of the vacation! Spanish definitely comes in hand throughout your time in the Dominican. Also if you want to save yourselves A LOT of time I suggest purchasing your tourist card before you arrive at the airport here is the website: http://www.dgii.gov.do/tarjetaTuristica/EN/about/Paginas/default.aspx you are able to by pass a huge line and go directly through to immigration. Also please watch your bags, like many other brides mentioned some of the employees start pulling bags off of the carriage and may take off with them, so just keep an eye on them. One of our groomsman lost his bag and he said he thought he saw somebody walking away with it but wasn't sure. When we got to the resort we were instantly upgraded to a suit throughout our entire time at Dreams! And my husband got his own room the day before the wedding and the day of the wedding (part of our ultimate package).The food was good, I enjoyed the seaside grill the best and the himitsu the least. The buffet is always a great option!
Wedding coordinator- Deyanira Arisy was the best by far!! I cannot say enough good things about her, she is efficient, organized, extremely detailed oriented, makes things happen right away and will make your vision become a reality beyond what you expect. When we met with her the day after we got there she pretty much went over everything I chose, gave me advie as to things I wasn't sure about and made all the changes the and there. She also got on the phone right away to set up our beach dinner, massages, facials, etc. and confirmed all of it by sending an itinerary and reservations up to our room. My guests were so impressed with her and any questions we had she was already 2 steps ahead of us taking care of it. She set up a lovely section in the world café for us with 3 tables where she decorated them with my wedding colors, including cobalt blue table cloths, signs with our names on them, balloons, etc. and there were 2 waiters solely for our group who brought us drinks and escorted my grandmother throughout the buffet helping her get a plate of food. It was absolutely lovely!! And all of this for no charge.
The club is ok- not to many people but it was cool because we had a large enough group that we were able to make it our own party. You can request songs and they play them pretty quickly which is cool, we had a good time all in all. The night of the wedding was probably the most fun and packed. I didn't really care too much for the shows but I did catch glimpses of them, some of my guests enjoyed them. We had a group of 31 people and about 5 of them got sick. I think it was too much drinking and maybe eating foods they were not used to. My husband and I did not get sick (thank God!) and we pretty much stuck to the same foods and drinks- I stayed away from the smoothie type drinks and salads at the buffet and always used bottled water for everything!!! Make sure you are prepared with stomach meds. The pool and beach are amazing!!! We hung out at the pool 2 days, for hours and the time went by soooo fast! We ordered room service and drinks… if you tip them, they will come! We tipped pretty well and definitely saw the benefits to that with the attention we received. Keep in mind though that you don't have to go overboard $1-3 is good enough but it is definitely appreciated by all employees at the resort and even if you don't tip these are the nicest employees and people you will come across! Every single one is super friendly and happy and always smiling, it was great!!! The restaurants will accommodate big groups as long as it isn't during peak season because the more guests the harder it is, but we were able to get seated at 3 different restaurants where we had anywhere from 15 to 28 people. We were not seated together though, which was fine because we were able to mingle at different tables!
Vendors- I used Caribbean celebrations for flowers and Caribbean Emotions for photography. My contact person for the flowers was Jacqueline- she is a truly awesome person to work with, very organized and she knew exactly what I wanted and created beautiful bouquets and centerpieces for a great price! The vendor was very organized, detailed and made sure she knew exactly what I wanted and was able to deliver my flowers to the resort the day of about 2 hours before my wedding. My bouquet, maid of honor's bouquet and bridesmaid's bouquet were simply stunning and gorgeous (you could see for yourself from the pictures). I am beyond happy to have chosen them! The photographer was awesome! Michael arrived about 2 hours before the wedding and took some great shots of everything and everyone in our suite, then he went over to my husband's room and took pictures of him in there and continued all throughout the ceremony and afterward in and around the gazebo and at the beach!
Hair and makeup- the only reason I ended up getting these services was because they were part of the ultimate package otherwise I would have done my own. Didn't care too much for the makeup I actually had to fix a few things (but then again I am really picky when it comes to that) but the hair was beautiful. My sister was not too crazy about her hair and actually had to re do it because the curls were too springy.
The reception was wonderful!!!! We had it at the Himitsu and had the gold menu and gold cocktail, plus we hired the cigar roller and perico ripiao which was by far two awesome choices, my guests loved them! I also hired the professional DJ but to be honest with you if I had to do it over I would have gone with the basic DJ and would have asked my cousin to be the MC, in my opinion the professional DJ wasn't really worth all that money. It went by so fast but the Wedding coordinator was there throughout the entire time and she pretty much set up all the things I brought EXACTLY as I wanted her to! I changed the order of a few things during the reception and Deyanira was there the entire time helping to make sure everything was executed perfectly! Our reception was only until 10pm but it was ok because we went to the club afterward and danced the night away until 2am! This is really all I could think of for now but of course I may have forgotten some details so please feel free to ask away! Good luck with your planning and please rest assured your dreams will definitely become a reality at the resort!!!!!