Travel Agent Reviews
Absolutely Fantastic!
This is a review of: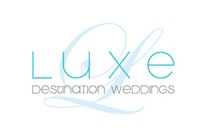 Detailed Ratings
By
hmarr
, · 336 Views · 0 Comments
Pros:
Great communication, great ideas, helpful websites, and I feel like Luxe bent over backwards for us.
Cons:
It was difficult to get a hold of someone on the Sunday that we flew to our resort.
I am so glad that Ryan and I decided to go with Luxe as our travel company. When we were looking for a company to book our resort through, we initially tried a different company, but things fell through. We switched companies due to the bitter experience with the other company.
When I inquired about pricing through Luxe, they were able to match any other travel company and got our group some really competitive prices. Our travel agent, Carla, was frequently in touch with us and the company was able to work around what would be easiest for us.
My fiancee and I booked through Luxe travel and used Rebecca Wise as our wedding coordinator. Rebecca helped get me in touch with the wedding planner on the resort and was able to get me information on a lot of things that I was not able to find online. As it got closer to the wedding, the resort changed a lot of their packages and Rebecca was able to get us a room upgrade, and other things that were initially in the package, but that had been taken out.
Once we got to the resort, everything went very smoothly. We were taken to our room, met with the wedding planner right away for the initial consultation, and were recognized frequently by staff at the resort as VIPs. Rebecca had breakfast in bed and couple's massages all pre-booked for us.
Our wedding day was more beautiful than I had imagined. We had 42 guests at the wedding, we got married on the resorts main beach, we had rose bouquets and our reception took place in a beautifully decorated hall.
I would strongly recommend Luxe to anyone interested in doing a destination wedding.
If you are looking to get married in Cuba, our group had a fantastic time at Barcelo Marina Palace and several guests plan on returning in two years.