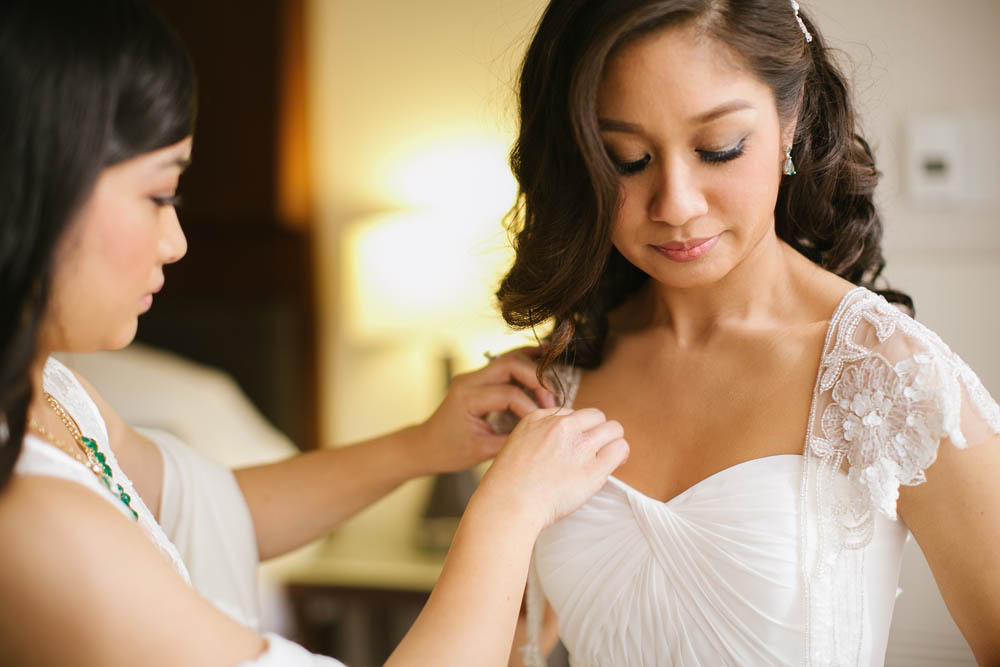 Can't decide when to have your wedding photographer begin shooting on the Wedding Day? Here are four reasons why your photographer should start shooting during the "Getting Ready" portion of your Big Day.
-- Document the Details: If you're like most brides, you've spent tons of time carefully picking out the little details that will make your wedding look picture perfect. The bouquet, the shoes, the hair/makeup look, the veil, the jewelry, the garter, even the undergarments under that perfect dress. When you have your photographer present during the 'Getting Ready' portion of your Wedding Day, he/she will be able to capture all the beautiful details that make you a vision to behold. Collect all your details and give your photographer enough time to photograph these things one by one.
-- Capture the Excitement and Anticipation: There is honestly nothing like the electricity in the air when the bride and groom are getting ready on their Wedding Day. Emotions range from excitement, nervousness, anticipation and tons of emotion. And because you're so "in the moment," you often forget the little things that happen in between the rush of getting ready -- like the tears, the laughter and the incredibly touching moments that make the day so special. Having your photographer there to capture it all is a great way to relive and remember all the emotions. Some of my favorite moments as a photographer take place during this time of day because feelings are running so high. After all, it is truly your last few moments thinking as a singular person -- after the Wedding Day mostly everything becomes "we."
-- See What Your Sweetheart Was Up To: It's pretty fun to be able to see what your soon-to-be-spouse was up to on the Wedding Day. Yes, you could very easily call them up or send a barrage of text messages back and forth. But there's nothing quite like seeing your sweetheart's Wedding Day shenanigans in photos!
-- Remember Your Wedding Day Story as a Whole: If there's any advice I give to my brides when it comes to the Wedding Day, it's to enjoy every moment on your Big Day because it will go by in a blink. All those months and hours of wedding prep culminate into one day. And trust me when I say, that day will pass faster than you want it to. With adrenaline and excitement running so high, the events of the day will fly by and before you know it, the celebration of your life is over. I cannot emphasize enough how much you will love having photos that capture the highlights of your day from beginning to end. It's a complete look at your Wedding Day story, and I promise you, you will cherish those photos for a long time!
- - -
About me: I am a former BDW Bride AKA as MarieSam and was addicted to this forum as I planned my own wedding in 2009. Since 2010, my husband and I have been wedding photographer/small business owners of MarieSam Sanchez Photography -- a husband and wife photography team based in Southern California and documenting love all over the world.
---