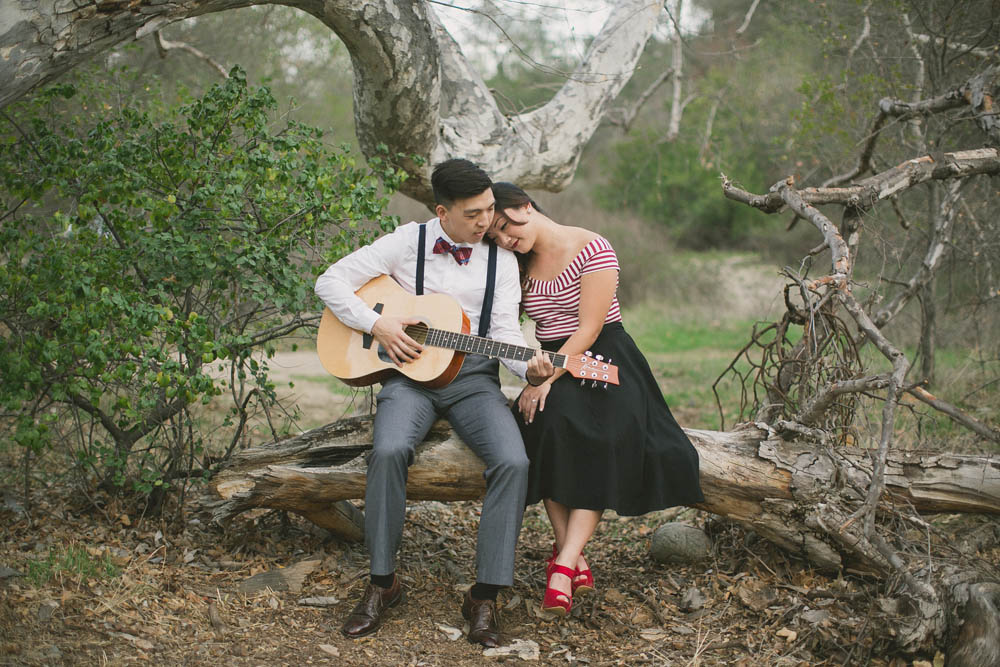 As a wedding photographer, it is without a doubt one of the questions I get most asked by my brides and grooms when it comes to their engagement photos, "What should we wear and bring to our engagement session?"
Here are a few tips I share with my couples when it comes to prepping for their engagement photos:
HAIR + MAKEUP:
Get your make-up and hair professionally done. A clean finished look can really "complete" your photos, which should be a treasured keepsake for years to come! But make sure your hair and makeup are styled in a way that you feel comfortable. Don't do something extravagant and so completely "not you" -- any worry you carry will show in your images.
If there's anything I am a strong proponent of when it comes to makeup, it is making sure you wear lashes. Lashes can make such a huge difference in making your eyes pop in the photographs. But because most women aren't prone to wearing fake lashes daily, it's good to have a "trial run" if possible to ensure you are comfortable wearing them and most importantly, to make sure you aren't allergic to the lash glue.
Also, if you'd like to showcase your fabulous engagement ring in any of the photos, having clean or manicured nails is important.
CLOTHING:
You don't have to settle for the matching jeans and tops look, instead wear something that reflects your personalities and style but again, make sure you are comfortable. Bringing 2 or 3 outfits usually gives you a good mix for a session last about two to three hours.
Some quick tips …
Think about layering your clothing – this will give you different looks in a single outfit.




Wear outfits that are complimentary in style, color and level of dressiness, but not too matchy. Most couples bring two outfits to change into – one dressy look, one casual look.




Remember that busy patterns go out of style quickly and your background will usually have enough textures and patterns to fill your photograph.




Wear shoes you love. For the ladies, colorful shoes always make photos pop and of course a great pair of heels always compliment a cute dress! But if you plan to wear heels, make sure you are comfortable wearing them because you may need to move to different locations OR bring an extra pair of comfy shoes just for walking, like flip-flops or sneakers.




Bring and wear accessories!!! Dressing up is always fun and accessories can really make a difference – whether it be jewelry, different shoes, hats, scarves, or flowers for your hair. Accessories can add that special little touch to your photographs.



STYLED SHOOTS + PROPS:
Styled shoots are awesome, so if you have a theme you'd like to streamline throughout your session, do it to your heart's content! To help portray the style or theme you've chosen, bring props, backdrops, décor, etc.
If you serenade your sweetheart with a guitar every night, incorporate it in a few shots. Or if you consider yourselves a bit quirky, romantic or fun, you could bring a bunch of balloons, cupcakes, a picnic baskets, your own cameras, a suitcase, books, a kite, a bouquet of flowers, a bicycle built for two - the sky's the limit! It's always a wonderful addition when people infuse their personalities into the session.
IN A NUTSHELL … Just love each other and have fun! This session is all about capturing your love -- so relax, smile, laugh and enjoy this special time with your sweetheart.
- - -About me: I am a former BDW Bride AKA as MarieSam and was addicted to this forum as I planned my own wedding in 2009. I am the proud owner of MarieSam Sanchez Photography -- a husband and wife Wedding & Portrait Photography team based in Southern California and documenting love all over the world.
---