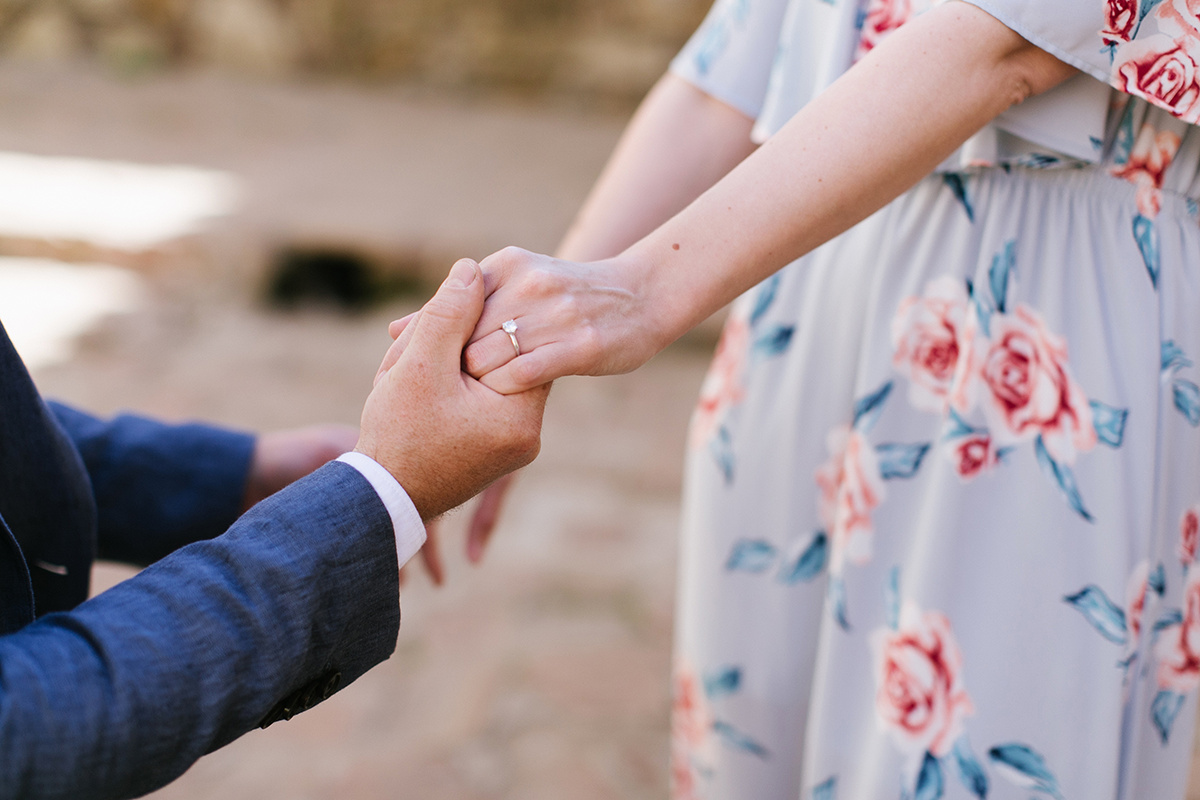 Should I send out "Save the Date" notices for my wedding or just send out the official invitation? It's a common question many couples ask themselves once they start planning their wedding celebration, but when it comes to those having a destination wedding, it is a certainty -- Save the Dates are a must!
Here are a few important points to keep in mind when it comes to sending out your Save the Date memos aka STDs to your guests.
- Send out your Save the Date approximately 8 to 12 months before your destination wedding date. This gives your family and friends enough time to plan for your celebration. Most importantly it will give them time to save up for the getaway, ask for time off from work as well as make proper travel and lodging reservations.
- Create a wedding website even with general destination location info right away and include the website on your Save the Date. You can fill out the remaining wedding details as you set them into place and update your website accordingly, it's an easy way to send out updates and distribute info to your guests throughout the planning process. Once you have the venue set, make sure to include your travel agent's contact info so guests can begin to make their plans as soon as possible.
- A simple Save the Date postcard will do. Some brides like to get creative with their Save the Dates, creating travel themed notices -- like boarding passes, passports or even a message in a bottle. But don't feel pressure to turn into Martha Stewart if you just don't have the time or money to get crafty, a Save the Date postcard is perfect for giving your guests the heads up on your wedding plans.
- Save the Dates are important because they will give your guests a heads up on your destination wedding plans, therefore increasing the chances of more guests attending your celebration. If you want a good turnout for your Wedding Day, then make sure to send out those STDs with plenty of time to give to ensure your guests can make the proper plans.
- Must have info on your STD: the couple's names, wedding date (or dates if you're planning to spread the festivities out over several days), location (at the very least the city/region if you don't have your venue nailed down yet), and a memo that the official invitation will follow. Also make sure to include that wedding website so they can refer to it for additional information and event updates. Side note: ask for RSVPs in the formal invitation, asking for it on the STD is too early of a request if you send them out a year in advance.
- Make sure you are clear on the STD if it is an adults-only affair or whether people can bring guests. This is info your guests will need to consider as they make plans to attend or decline the invite.
To find out more information about booking your honeymoon or destination wedding, contact Wright Travel Agency at: www.wrighttravelagency.com or you can contact them HERE!
- - -
About me: I am a former BDW Bride AKA as MarieSam and I was addicted to this forum as I planned my own wedding in 2009. Since 2010, I have been the proud owner of MarieSam Sanchez Photography -- a husband and wife photography team based in Southern California and documenting love all over the world. I am also a mother to two girls, an avid traveler and a destination wedding writer/blogger.
---