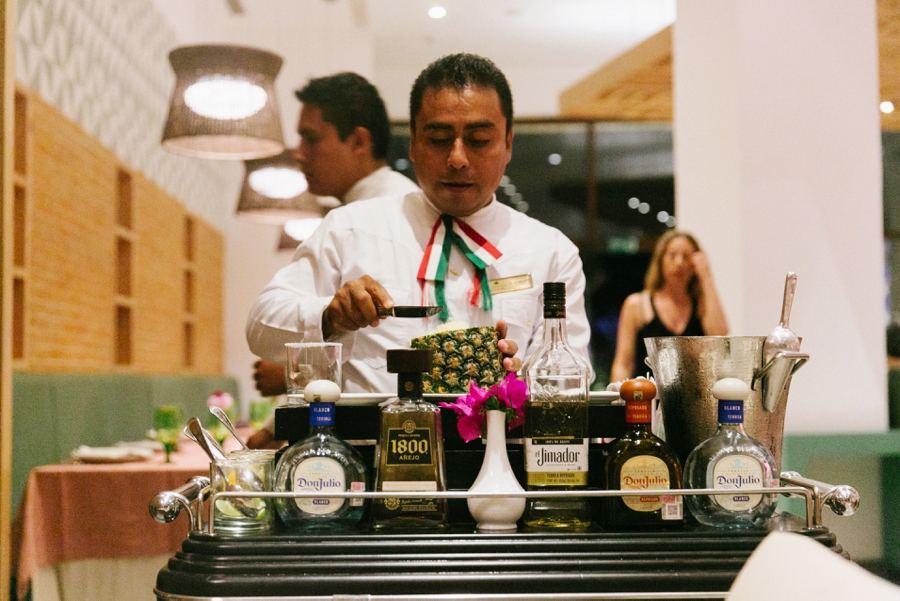 All-inclusive resorts are known for offering a plethora of international dining options, but when in Mexico, the mark of a good all-inclusive resort is having an eatery that provides its guests with excellent Mexican food and drink experience. And for resort-goers at Dreams Playa Mujeres, the Tres Colores restaurant is the place to be.
In line with the Dreams highly touted gourmet dining experience, Tres Colores offers an elegant Mexican ambience where visitors can enjoy authentic Mexican dishes served a la carte. Some of the most popular items on the menu include the shrimp tostadas, the octopus salad, the beef, chicken and shrimp fajitas, and the beef au gratin.
Aside from savory bites and dishes, the restaurant also serves delicious drinks, including service from the popular cocktail cart where diners can indulge in international and domestic top-shelf spirits or the fan favorite -- margaritas being made tableside.
Tres Colores is an excellent option for a dinner gathering for both small and large groups.
The restaurant is open for dinner service from 6 p.m. to 11 p.m. and is located near the main lobby. Semi-formal/formal wear is required.
To find out more information about booking your honeymoon or destination wedding at Dreams Playa Mujeres or any other resort/location, contact Wright Travel Agency at: www.wrighttravelagency.com or you can contact them HERE!
- - -
About me: I am a former BDW Bride AKA as MarieSam and I was addicted to this forum as I planned my own wedding in 2009. Since 2010, I have been the proud owner of MarieSam Sanchez Photography -- a husband and wife photography team based in Southern California and documenting love all over the world. I am also a mother to two girls, an avid traveler and a destination wedding writer/blogger.
---