I just received the bouquet I ordered from Long Island Wedding Flowers... and they are AMAZING!!!!
Here's the link to the bouquet: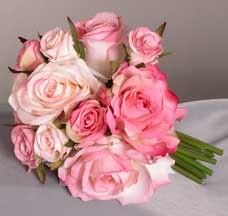 They suggested to double the bouquet to make it look like a real bridal bouquet... and I'm sooo glad they suggested it. It's perfect size!! LOVE IT!! They even added a cute little heart with jewels around the white ribbon.
Here it is: