DJ & Entertainment Reviews
DJ´s Doremixx couldn't have been more professional and perfect!!!
This is a review of: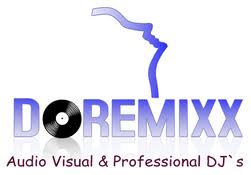 Detailed Ratings
Pros:
Every Single Thing. They are the whole package
Cons:
That the party couldn't go on forever!
This was an absolute no-brainer based on the reviews and were proven right! As an attorney, I can appreciate a business that is organized, efficient and professional. Ivan and his brother exceeded all our expectations from the beginning. What we wanted was a DJ who could also MC along our wedding. The form they provide you at the outset really shows you the level of organization and detail that they are used to providing their customers.
Ivan was kind enough to meet us at the resort a week before the event, even though he did NOT have to. He did so simply because we wanted meet face to face. He always promptly answered all our questions, but to be honest, we really had only a few questions because their comprehensive form is so organized.
They played all our songs we requested for the main events (entrances and first dance family, and last dance, etc) and they provide you with a great playlist ahead of time which you can just go through and state those which you definitely want played and even those you do NOT want played. After that, they take care of the rest without any worries at all and MC along your entire party!
I'm not sure what the @Berg999 person is talking about below, but DJ Doremixx couldn't have been more professional and organized. In fact, TWICE my bride was delayed (for bathroom trip and bustle dress issue) and we told him to hold off on going into the entrances and the respective speeches and Ivan easily accommodated both requests and patiently waited until we were ready while playing great music. We appreciated a lot of the covers he played as well!
Ivan really surprised us by also incorporating impressive transitions into our entrance song from those songs we used for our wedding party. It was awesome! The light up stage, the balloons, the song selection were all more than we could have asked for. EVERY single person there (60 person wedding!) had an absolute blast and all of them are STILL raving about the music and atmosphere a week later. I would absolutely recommend this group to anyone looking for a DJ. In fact, I've already recommended them to two couples we know are being married down there over the next year. One of the couples was actually there for our wedding and they didn't have to be sold...they saw first hand how great DJ's Doremixx is at weddings. They are INCREDIBLY reasonably priced as well! It almost felt like we were robbing them.
I'd let the totality of the reviews here speak for themselves and not be distracted by some very odd outlier had about a phone. I'd also be happy to answer any questions people have on here to help them with their wedding with DJ's Doremixx - as I am that proud of the service they provided us at Now Sapphire on October 15th.