Dominican Republic
Most AMAZING trip ever which included my DREAM wedding!!!!
This is a review of: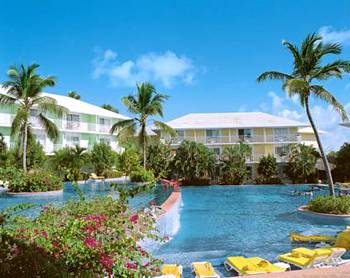 Detailed Ratings
By
JLouis
, · 1,295 Views · 2 Comments
Pros:
Absolutely everything was perfect!
We stayed at the Excellence Punta Cana from March 2nd to March 8th, 2016. We had 22 of our closest friends and family join us for our wedding on March 7th. I want to say that this was the best trip we have ever taken by far. The staff at the Excellence is next to none. Everyone, and I mean everyone had a smile, greeted us with joy, took time to get to know us and treated us as tho we were the only ones there. And we noticed everyone at the resort was treated this way. The staff was absolutely amazing.

The resort itself seemed a little "old" when we pulled in, but once we were inside, we were delighted. Our room was amazing. We had a rooftop terrace overlooking the ocean. We loved it! My only complaint is the private pool we had in our room was way too cold for us to enjoy so we never used it.

The food was great. We had no issues getting seated promptly in the restaurants. They even made it happen for some of us to dine in large groups of 8-12 people. Such nice folks.

Now for our wedding day. Oh my. This place knows what they are doing!!! Everything went flawless. I mean EVERYTHING. It was perfect. They made it so easy. Our wedding coordinator, Yessica, was out of this world!!! Each time she greeted me, it was hugs and smiles and so much joy. She told me not to worry about anything, and I trusted her, and she was so right. She is such an asset to your wedding department. Thank you Yessica! I had my hair and make-up done at the spa, and it turned out amazing. The young lady, didn't catch her name, was wonderful. Definitely recommend!! Our ceremony was on the beach, and it was picture perfect. Again, everything was flawless. They did everything we wanted. We had a cocktail reception with a 3 piece band, but my husband and I missed most of it due to taking pictures, but the guests raved about the appetizers and said the music was fun. The reception itself was at Las Olas, which was perfect for our group. The food was amazing!! I will say that Ramirez was absolutely outstanding. He did not let a single glass go empty as he was always there making sure everyone was happy. He bent over backwards for anything we needed. Such an asset!! Thank you again Ramirez!
Now for our highlight. Alvaro Gil Perez with Beach Wedding Studio. He was our photographer for the wedding. Words cannot describe how good of a job he did. We have the absolute most beautiful wedding photos. He really took the time to time the waves, capture and sunlight, and live in the moment. He has an eye for things that are sooo unique. He was so fun to work with, and just overall made the experience so memorable. We ended up buying a lot more pictures than we originally planned as they were all sooooo good! He is truly amazing. We also had a video done, and Jose with Beach Wedding Studio did a great job!! We got home and watched it, and both teared up with excitement. These are 2 pieces that a person can have forever that will bring back the memory. We now have something to play for our children someday. Thank you Jose for your hospitality as well. You are a true gentleman!
Overall....this was the best place to have a destination wedding. Our friends and family are still raving about the place. We will recommend anyone to go there. I can't wait to go back for an anniversary in the future. Keep up the great work Excellence!! And thank you again Yessica, Ramirez, Alvaro and Jose. You 4 made our day perfect!!!!!!