Photographer Reviews
You've found the best here! STOP AND BOOK THEM! :)
This is a review of: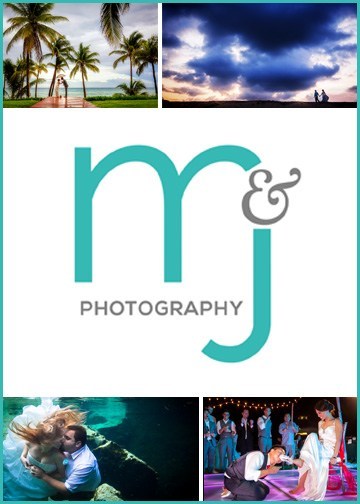 Detailed Ratings
Pros:
Professional, Creative, Compassionate, Confident, Timely, Think out of the box, Work together, People Skills,
Cons:
Honestly, I couldn't name one!
When looking for a photographer, the most important thing to us was to find a photographer who truly captures the emotion of joy, laughter, and love. That is exactly what we got from Jennifer and Michael's beautiful pictures! They are both such genuine people who you can tell absolutely LOVE photography! Watching them work together is just as impressive as their pictures. You can tell the couple gets excited by the architecture, finding new places at the resorts. They always find different, new, and creative shots while working with the lighting lets you know they are passionate about each picture! They are very friendly and make you relax while also getting to know your family and making everyone as comfortable as can be. J and M you TRULY are the best!

I also want to mention how fast to respond Jennifer and Michael are. Always had a response within a couple hours, if not shorter with helping us make our timeline and answering questions with their professional opinion. They are very prepared for the day of the event making sure every picture (and more) you requested gets shot.

I was truly blown away, floored when I saw our wedding pictures, they are absolutely perfect! If you're reading this review wondering if you should book them, stop, and go book them....now! You won't regret it :)