Jamaica
Royalton White Sands is a winner!
This is a review of:
Detailed Ratings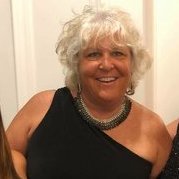 Pros:
So much to offer.. reasonable price, great location, plenty to do and see,
What a treasure of a resort!!! Great price point, beautiful rooms and facilities, awesome beach and if you are lucky enough to hit it on the Seafood Buffet night, unlimited Lobster tails! (We each had 3!!!)
This is a wonderful resort with great wedding locations, and a location that makes it easy to head into Ocho Rios for fun or back towards Montego Bay area and fun things to do like the Rose Hall tour!
They have a fun activity pool, a quiet pool and even a water park with lots of slides.
The rooms are generous in size, to give you plenty or space.
Wi fi included makes it nice.
Did I mention the Lobster Tails?
Royalton is a winner!!!
For more information on pricing and wedding amenities, please contact us!