Photographer Reviews
Amazing Photographers
This is a review of: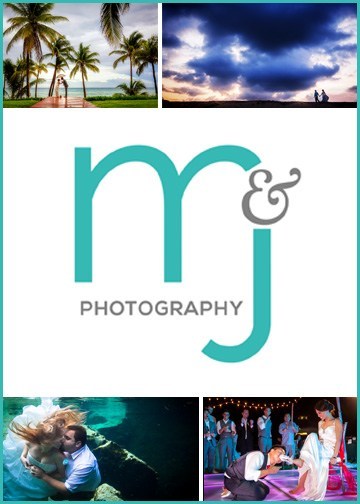 Detailed Ratings
By
Eeasson
, · 669 Views · 0 Comments
My husband and I received wonderful photos from M&J photography. I immediately knew I wanted them as our photographers because I saw them capture moments you would want to remember in their other wedding photos. They have a lot of experience shooting in destination locations and it shows. Our photos in Cancun look like they are out of a magazine, the ocean and sky almost don't look real they are so perfect! I look back on our photos and I am instantly there reliving our wedding through the moments M&J captured. Jennifer is really great with capturing the details that I initially didn't think were important, but I am now so happy to have. She does really cool things with your dress, wedding rings, and other details she finds are important to your special day. Michael was great with getting the large group shots, capturing the ceremony, and getting the ultimate beach shots. Michael and Jennifer work so well together, and we liked having both of them cover our wedding and work with us on couple shots after the ceremony. It was important for me and my husband to have photos of us depicting our love and happiness on our wedding day, and that truly shows in some of our favorite pictures. Our next challenge is to pick our favorites since we love them all! If you want fabulous, real, romantic destination wedding photos, go with M&J Photography!