Riveria Maya Corridor
October Wedding at Dreams
This is a review of: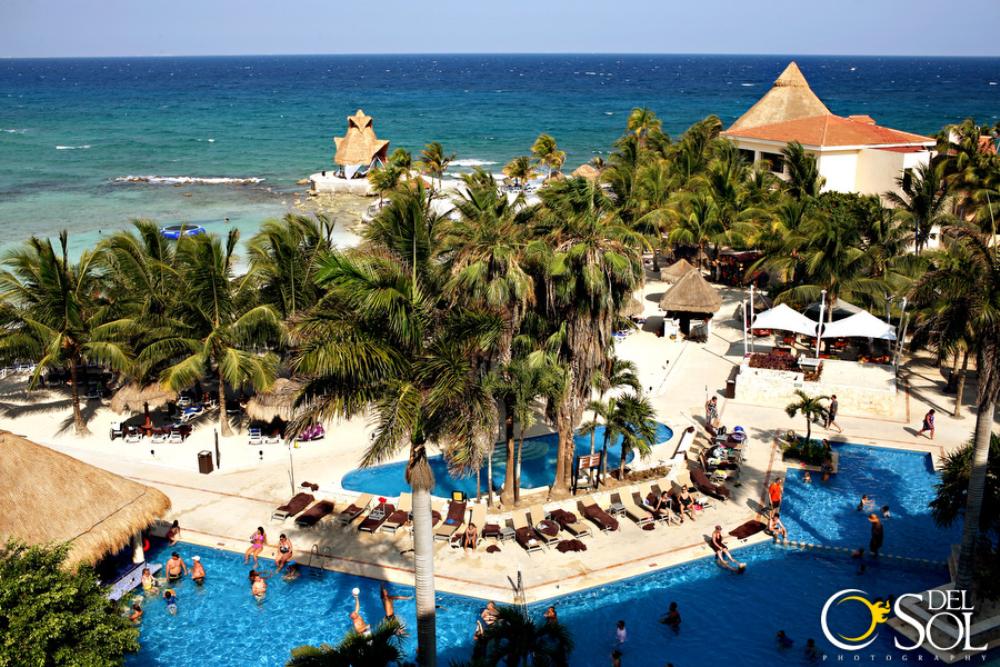 Detailed Ratings

Pros:
Great resort for families with kids and weddings
Cons:
BEach area is small
We had about 70 guests (56 adults and 14 kids under the age of 14) for our wedding at Dreams. We had a travel agent work with our guests to book their trips. The majority of the guests flew in from Denver, CO so it was a pretty easy trip. We made out of town bags for our guests and they included:
Bags – from Oriental Trading
Wedding Week Survival Kit / In Sickness and Health Bags- These small bags consisted of hand sanitizer, sun screen, aloe vera gel, chap stick, band aids, Tylenol, and pepto bismol. I made the little tags in Word from a template I found online, printed them on cardstock, and stapled them on a zip lock baggy.
OTHER SMALL DETAILS - We also added in crossword puzzle books. I got all of these for $1 at Dollar Tree. There was also a pack of Kleenex included just in case.
Contents:
Lysol Spray (Amazon)

Purell Anti-bacterial (Amazon)

Advil (Amazon)

Pack of Gum

Puzzle Book (Dollar Tree)

Sun Block (Amazon)

Shout Stain Remover (Amazon)

Emergen-C Packet (Amazon)

Lip Balm (Dollar Tree)

Pens (Dollar Tree)

Deck of cards

OFF wipes
Bags w/ kids:
Beach Ball (Oriental Trading)

Fruit Snacks (Target)

WELCOME BROCHURE

I needed to add something in the bag that would give guests all of our info and the info for the weekend. I created the document in Microsoft Publisher.
The guest loved the bags and used the totes for all of their pool/beach stuff everyday. We are glad we did them as a small thank you for their traveling to Mexico for the wedding.
Jacki was our coordinator and she is a pro. She has everything covered and is very easy to work with. We got married at the gazebo, had our cocktail hour at the Barracuda Bar with the Mariachi Band and appetizers and the reception at El Patio. El Patio was really romantic and private and you don't really need many decorations (which is one of the reasons we paid extra for the venue). We hired DJ Mannia for the reception and paid for the extra hour. We selected the buffet dinner and picked the hot and cold food from a few different buffet menus. The food was great, the staff was great, the flowers were so perfect. We really had no complaints. We gave the hair and make-up at the spa to our moms the day of the wedding. We also had a couples massage at the spa the day of the wedding and that was really nice. The resort photographer was really great as well. Our guest at the wedding was also our photographer that we hired, but Jacki told us to use the resort one as well since we had paid for him already with our package and we are so glad we did. We received our book two days later after picking out our 50 pictures and he did an outstanding job.
Our guests raved and raved about the entire trip and wedding. It does go fast but we really had the time of our lives.
E-mail me with any questions at kathleen_porter44@hotmail.com. I have tons of pictures and templates I would be more than happy to pass along and pay it forward. Good luck girls!