Riveria Maya Corridor
Amazing venue, top notch professionalism!
This is a review of: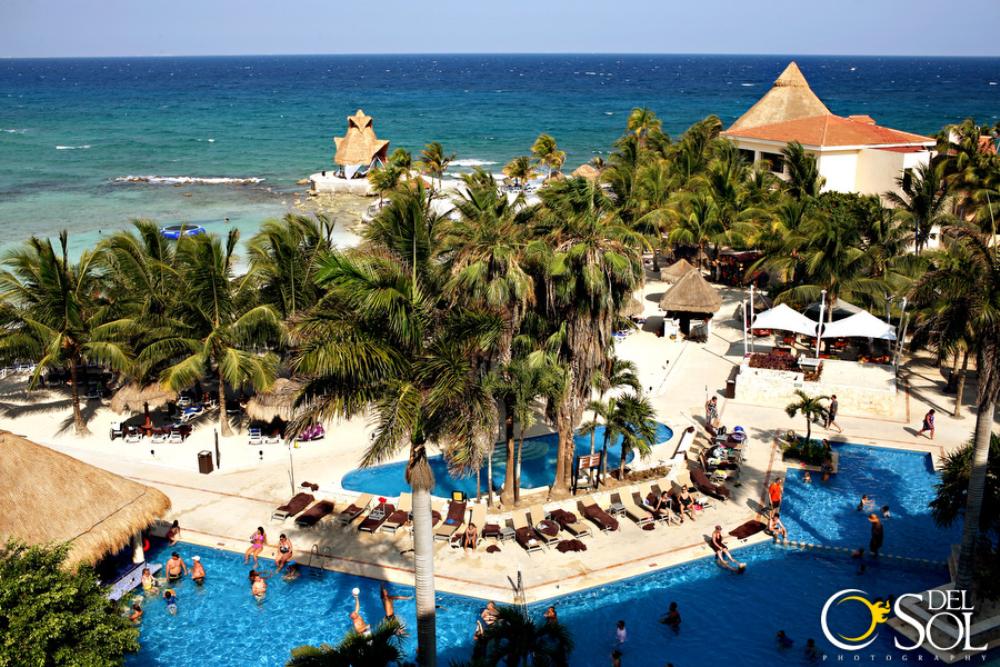 Detailed Ratings
I can't say enough about this venue and the incredible staff...
Depending upon your priority and budget, this is an amazing place to get married! The best way to review this is to articulate our wedding wants/needs.
First and foremost, as avid travelers, my family and my now husband expect a lot out of our vacations. We have always stayed at high-end resorts in a vast array of tropical settings - the Virgin Islands, Puerto Rico, Mexico, Dominican Republic, as well as many European trips (England, Spain, Portugal). But for our wedding, we wanted it to be affordable for our guests - and what better place than Dreams?!
Dreams offered an all-inclusive stay at an incredibly reasonable price. Our guest list comprised of MANY friends, due to the affordability.
Our previous vacation in the Dominican was at a very large resort - Barcelo Punta Cana. Amazing, but for a group of 8 of us, we hardly bumped into each other unless we planned in advance. At Dreams Puerto Aventuras, we saw every single guest because it was smaller. You also do not have to reserve your dinners in advance, which is quite opposite of our previous resorts. This allowed literally our entire wedding guest list to eat dinner every night together - if we wanted to.
The food isn't the best I've had, but far superior to other resorts. However, the ability to eat at ANY time, including a huge room service menu, is amazing and unheard of.
Rooms were AMAZING. Very big, spacious, and incredibly beautiful. For our honeymoon, we went to the upscale luxury resort, El Dorado Royale, and our stay was 3x the amount and the room was probably 3x smaller and less high tech. So, it goes to show you that Dreams completely is updated and advanced...
Service is unreal. Everyone... literally EVERYONE... is genuinely kind and wants to know your name for the duration of your stay. We made many friends with the staff members, and we definitely had our favorites!
Our main wedding coordinator, Jacki... there aren't enough words or praise to properly describe her professionalism and extreme attention to detail. You are in AMAZING hands, and she thinks of everything. Literally, everything. I pestered her a bunch, but she is so patient... and even if you panic a bit about something you forgot, she already thought of it and had a contigency plan (that typically ends up being YOUR plan anyway!). She's definitely an experienced EXPERT.
Nalley is amazing, too. She's incredibly sweet and definitely on top of her game, as well. The wedding staff there is top notch.
Our wedding venue was in the less popular beach venue... Most people use the gazebo, but I fell in love with the turquoise water backdrop. It was to die for.
Overall, we felt like kings and queens... everyone was treated like royalty, and we miss it so much. There isn't a day that goes by when I do not think about the people there, and our amazing week long wedding celebration.
Cons: small beach (we are used to having miles of beach!), lots of kids/families (but great for the guests who want to bring their little ones), food was ok.
Pros: small fishing/boating town, amazing local shops, and overall amazing stay for your $