Photographer Reviews
Honeymoon Session
This is a review of: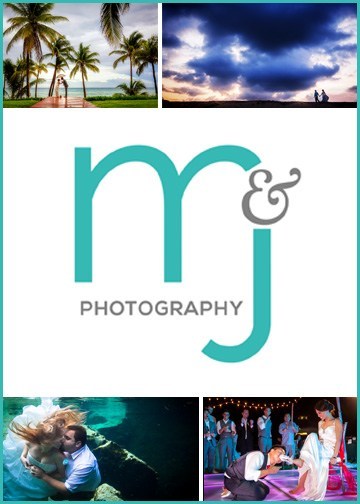 Detailed Ratings
By
blb676
, · 680 Views · 0 Comments
My husband and I decided to get some photos done while on our honeymoon in Cozumel. It can be a disadvantage to not meet your photographers in person before shooting, but M&J recommended we meet over Skype, which in return put all of our worries to rest. This amazing photographers are the perfect combination; they are very easy to get along with and produce a great product. After the stress of the wedding had passed, we found ourselves more relaxed taking the honeymoon photos.
I can't express how thrilled I was to get a sneak peak of the photos that we had taken. They are so breathtakingly beautiful- I have prints to last me a lifetime! Not only did we have the photos from our wedding day, but we got also got the photos from a tropical, and beautiful background. M&J perfectly captured the look we wanted and was able to create a perfect frame for our creative love of photography as well.
To anyone that is getting married in the states and then traveling to Mexico for their honeymoon, don't haste in booking M&J to photograph you on the honeymoon. You will be so much more relaxed and able to enjoy the session since it is separate from your wedding. They make it fun and enjoyable!!! Seriously, don't miss out!