Travel Agent Reviews
Luxe Went The Extra Mile To Not Only Meet My Expectations but Exceed Them!
This is a review of: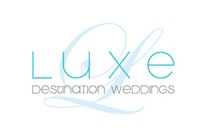 Detailed Ratings
I just got back from my dream wedding getaway, I am both sad and happy to have have this experience. I am sad that it has to end because Luxe did such an fabulous job with everything, I never wanted it to end. I am happy that my husband and I are finally married. =) Mandy, If I haven't said it yet, you are very very good at your job. I really enjoy speaking with you and working with you because you are not only very knowledgeable, you know details about the properties you are suggesting, and you do a great job at listening to my weird feedback and making recommendations that incorporate that too!! Thank you Overall I couldn't be happier, Luxe went the extra mile to not only meet my expectations but exceeded them, thank you so much for making such a great effort, I am really happier with the results!