Travel Agent Reviews
A Picture Speaks a Thousand Words!
This is a review of: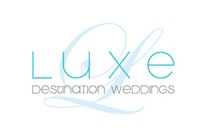 Detailed Ratings

Hi Fabulous Luxe team: I cannot thank you enough for the beautiful work you did on the Wedding, if you take a look at our pictures, you will see it was perfection. The day went flawlessly, it was perfection. St. Barth's was heaven on earth, amazing. The villa was pristine, beautiful and in a perfect location. I would of felt bad for not leaving a review for such a fabulous service! I am just beginning to catch up at work because of all of the daydream and great memories we had at our wedding we just wanted to express to you how grateful we are for all your hard work!