Travel Agent Reviews
A Perfect Experience by Luxe!
This is a review of: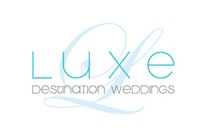 Detailed Ratings
Pros:
Too Many too Count!
Cons:
None comes up to mind!
Hi Antoinette and Luxe, I just wanted to tell you guys what a magnificent job you did for wedding and my friends and family. Everyone at the wedding enjoyed themselves, the hot topical weather, the gorgeous sunset, the lovely seafood and desert, it was the best time of our lives! I feel like I am still reliving the moment every single day(I daydream about it sometimes too), I think every girl should experience what I have experienced, thank you soooo much Antionette and Luxe for dedicating yourselves and working your bums off to help us create such a perfect wedding experience! Love and Kisses!