Travel Agent Reviews
Luxe is a Life Saver!
This is a review of: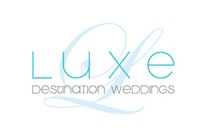 Detailed Ratings
Before going with Luxe, My fiance and I were pulling our hair out trying to figure out what decors we were going with, planning the event, setting up the location etc, and it was really really stressful. That is when I decided to call Luxe and go in for a consultation they made everything so easy(I guess that is why they are called professionals). They looked after every single detail and didn't miss a spot, our wedding was absolutely perfect. I am so glad I went with them, they were curgial, professional, basically everything you would want from a wedding planner. Luxe you are really a life saver, thank you for everything you done for us, it was absolutely perfect!