DJ & Entertainment Reviews
Best DJs!!! So much fun!
This is a review of: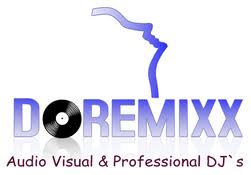 Detailed Ratings
By
DaryaB
, · 1,048 Views · 1 Comment
Pros:
fun, professional, affordable, know how to get everyone dancing
I always judge a wedding by how much fun I had dancing. To me that was probably the most important part of the reception. I've been to lots of weddings and I rarely remember what kind of flowers there were or sashes on the chairs, but I always remember if they had good music. I read lots of great reviews about DJ Doremixx so I decided to book them. I was first hesitant about getting the light up dance floor because I thought that might be cheesy, but getting it was the best decision I made! It got people dancing that I've never seen dance in my life.
Ivan was great to work with from the very beginning and always replied to all of my emails right away. Our DJ the day of the wedding was Eliu and he brought a whole crew with him. Those guys were great! First of all, the play list was AWESOME! We only gave them a couple of suggestions of what kind of music we like and they really knew what will get people dancing. Those guys are professionals and can really feel the crowd. One of my friends said "this is my dream soundtrack"! And the props were so fun! the balloons got everyone started and then the glowsticks, and the masks. We had so many people dancing. I've been to weddings with 200 guests and they didn't have nearly as many people dancing as we did at our small destination wedding.
I would recomend DJ Doremixx to any bride planning a wedding in Mayan Riviera!