Dominican Republic
Wedding Dec 2012
This is a review of: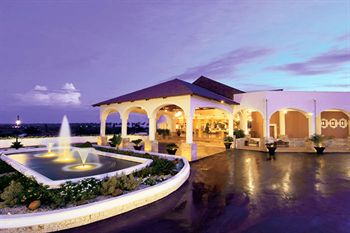 Detailed Ratings
By
melb151
, · 969 Views · 1 Comment
Hi everyone,
We just got back from our wedding at Dreams Punta Cana. Everything was amazing. There is truly no reason to stress about things. Your wedding coordinator will help you to ensure all of the details are taken care of. We had Carolina as our wedding coordinator and she was fabulous. Our wedding took place at the gazebo at 2:30, we hired Rick York to do the ceremony (who did an outstanding job). Our cocktail hour took place on the portofino terrace from 6-7pm and then dinner and dancing to follow. We had 33 guests, and the portofino terrace was a comfortable fit. There is not unfortunately a terrific backup plan if it rains as it is not covered up there. Our backup plan was they would move the dinner down to the oceana restaurant, however it would no longer be a private event, therefore no speeches or dancing would be permitted. During our reception it did rain for a few minutes, during which time everyone ran for cover under the bar. The rain moved through and the party continued... no big deal. We chose the Silver menu for dinner which included the shrimp mango salad, the tomato soup (good), the beef tenderloin (everyone loved it) and the cannoli for dessert (apparently also good but I never got mine due to the rain). We ordered the almond cake which was also great! We asked to get the extra wrapped up to take to our room but unfortunately could not eat it all. We decided to use our ipod for the reception and hooked it up to the speaker system, which worked perfectly. We did bring down alot of our own decorations, which Carolina and the staff put up for us. Turned out great. We outsourced our flowers to Innovart who did a fabulous job (fantastic customer service) at a much cheaper cost than through the resort. We hired Photo Phil from Steingard Studios to do our photography. I haven't seen our photos yet, but am very excited for when we get them. After the reception (at 10pm) the party moved to the disco. All in all, was a fantastic day and week altogether. I wish I could rewind time and do it all over again, but I am also relieved to finally be able to write this review and say how everything turned out as we wished for. The resort itself was great...service was impeccable. The rooms are fair, definitely nothing fancy, but the resort grounds made up for that. Lots of lush palm trees, shrubs and greenery. Little area with flamingos and turtles. Our wedding group was in building 5, which actually turned out great. They were very accessible to the buffet, nightly entertainment, etc. The food in the restaurants is also very good. The Seaside Grill was probably our groups favorite dining place. We never made it to the Oceana however, but it looked nice.
Best wishes to all the future brides getting married at Dreams, It was truly a dream for us and I hope to go back again sometime, to relive some of the great moments we shared. If anyone has any questions, please feel free to ask.