Photographer Reviews
Simply The Best!
This is a review of: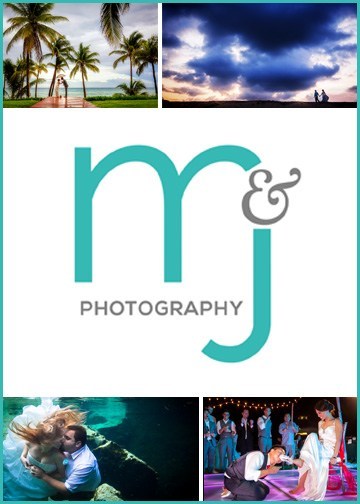 Detailed Ratings
Words of Thanks sometimes seem so small compared to what was given.
This was the case when we worked with Micheal and Jennifer to photograph our wedding in Cozumel this February. They are a gracious couple, easy to get along with, very knowledgeable, and they put you at ease the minute you meet them. When you see their portfolio you know you are working with the best, and that alone lets you know you have no worries when it comes to documenting the day down to the last detail...they miss nothing :)
When we look back on our photos, they captured our love and the love of family and friends who attended, the tears of joy, the happiness, the celebration, the quiet private moments, the make you laugh moments; they captured them all. They have a way of working to capture these moments without you even realizing they are there. They each have their own style that complements each other when they work together... our photos are original, creative, and professional. The TTD day at Puna Sur was so much fun, we laughed so much, especially when we finally went in the water.
We cherish each and every photo they took. These two are simply the best and we (and our families and friends) thank them for all their hard work and being there for us on our special day!. They were a true joy to work with.
G and R