Photographer Reviews
Fantastic photographer/person!
This is a review of: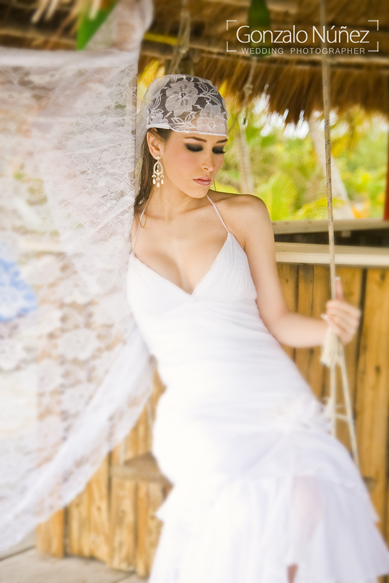 Detailed Ratings
Pros:
Communicates immediately, flexible, resonable prices, great work quality, helpful, friendly and photographer
I am mexican and live in the United States for many years. After many reviews, research and e-mails, I finally got in contact with Gonzalo Nunez. I really like photography, I have a very good sense of what I like and I know to distinguish good quality work.
He immeditely got back to my emails and mantained an incredible level of communication through all the process of schedualing a photo session with us. We chose an engagement session on our near by visit to the Riviera Maya, so we could have a sense of his work.
We had an amazing experience..........he is very professional, helped us to feel comfortable during the photo session and we got incredible pictures for our invitations and save the date magnets. We loved him so much that we really want him to be our photographer on our weeding day, in almost two months.
We highly recommend him without hesitation.
I was very pleased that he was very resonable with prices and working with us in looking for the best options to follow our budget. Our wedding is in almost two months but I'm sure I will feel the same way with our wedding pictures.
He was also very nice in helping us looking for other providers for different services around the Riviera Maya.
Gracias Gonzalo, looking forward to the BIG day!