Photographer Reviews
Everything I wanted and more !
This is a review of: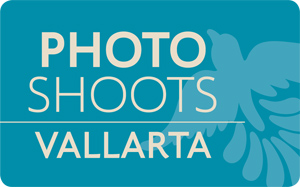 Detailed Ratings
Pros:
Communication, value, artistic, quality,
It was a daunting task finding a photographer in PV Mexico all the way from Canada but once I saw Eva and Pierres photos I knew I had found my match.
Pierre was great at answering all my questions and emails fast and even answering questions that werent photography related :)
The day of the wedding Eva and Pierre were right on time and came right to my hotel room to start taking pictures of us all getting ready. Once I saw them start working I knew I was going to LOVE my pictures ! They work in such harmony and have the most amazing eye for details. They were both very easy to talk to and made all my family and guests feel at ease.
During the ceremony they were great ! I love how they were NOT invasive and I didnt really even notice they were there taking pictures. We had a great time doing our beach and garden photography. We were free to do whatever we wanted and with a little direction they captured our personalities and spirits without being "posed".
As promised our images were ready by the time we got home, edited and beautiful ! My guests all raved about how nice they were and how they included and engaged with all the guests.
All in all, they managed to capture the spirit and memory of our wedding day perfectly. Im so happy with our pictures I wouldnt wish for anything different :)