DJ & Entertainment Reviews
The Best Out There
This is a review of: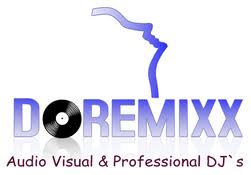 Detailed Ratings
Pros:
Professional, Knowledgable, Quick Thinking
I have to say we were not going to hire a DJ because we were going to be charged an outside vendor fee by our resort and their DJ's were not that well reviewed. After reading reviews and not wanting to worry about an ipod all evening I have to say we would forgo flowers, cake, photographer to have DJ Doremixx if we had to do it all over again.
First of all the communication with the DJ Ivan and his assistant Patricia was amazing. I even needed a question answered for my bridal planner 5 hours before the event regarding the weather and they answered my e-mail right away. Ivan even came to our resort 2 days before our wedding and discussed songs, timing and gave us ideas in places that didn't seem like the timing would be right. He was completely right because if I didn't listen to him nobody would have eaten dinner all night watching all of the dances. I even decided 2 minutes before our first dance to have the parents join us in the last few minutes of the song and he made it happen!
I gave Ivan a list of songs a few days before the wedding that were not at all from the same genres of music and he made every song somehow work!!
Overall if you are planning on showing your guests a great time and want to enjoy yourselves as well go with Doremixx!!
My husband agrees, our wedding would not have been half as fun and relaxing without Doremixx and he was worth every single penny!
Thanks you SO much to Ivan and his team for making our event exactly what we wanted it to be.
PS-- The props were everyones favorite! They were still playing around with them the next day!! And the hidden message in the dance floor was awesome!