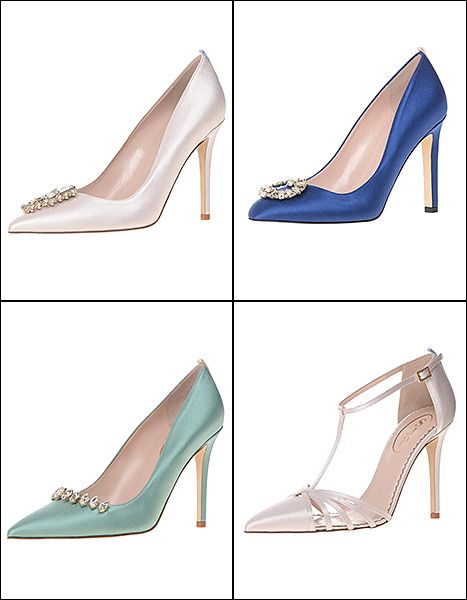 Take a step into your Wedding Day with Carrie Bradshaw inspired style!
Sex and the City star Sarah Jessica Parker has added shoes created just for brides to the SJP fashion collection.
Many of the new satin pumps come in different shades -- from traditional cream, pale green and plum to bright blue. And each set of heels comes in a blush box. And if you're a bride who likes a little bling, you'll be glad to know most of the pairs come adorned with a little sparkle.
The collection is available now from bloomingdales.com, nordstrom.com, and zapposcouture.com.
---