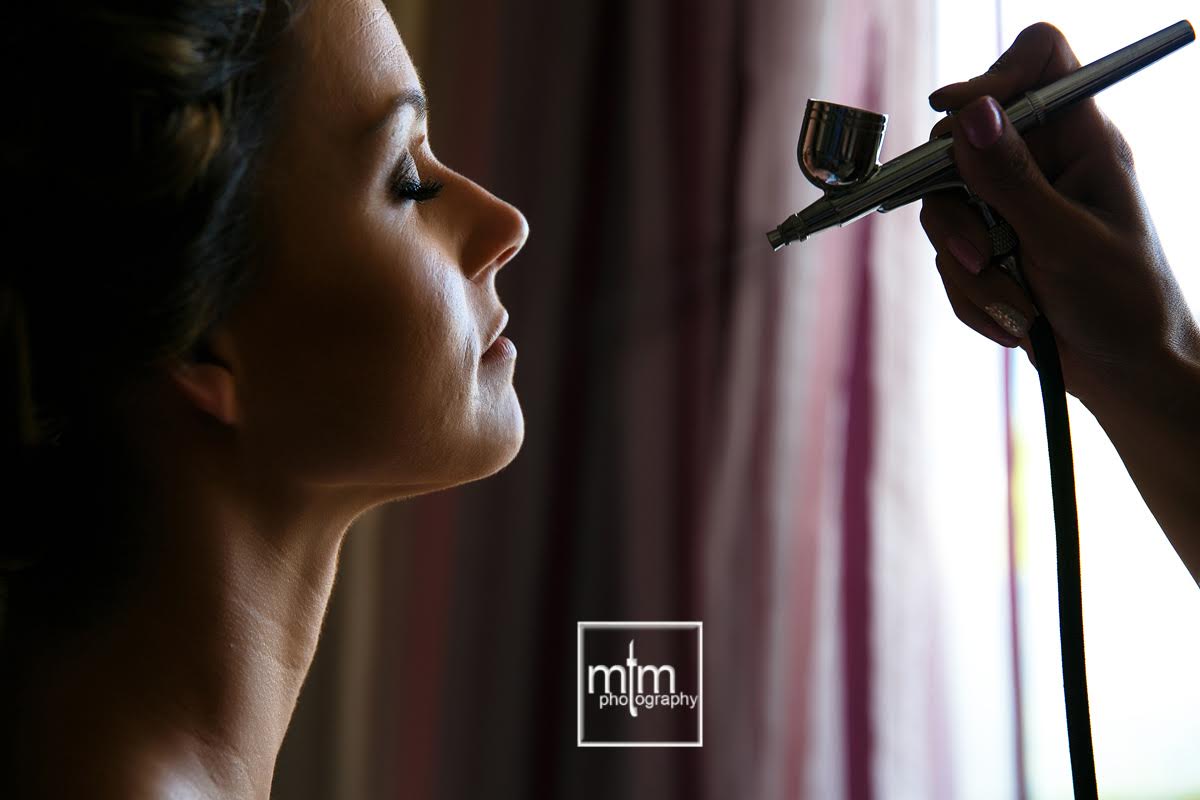 Question:
If I'm getting married in a tropical wedding climate, should I opt for airbrush makeup?
Answer:
According to Styling Trio, a premier Hair & Makeup Agency in Cancun, Tulum and Playa del Carmen:
"The answer is YES! Airbrush makeup is a formula designed for face and body, developed expressly for Makeup Artists working in High Definition TV, film, and beauty. The HD airbrush makeup gives the skin not only the perfect look on the wedding day but also the perfect look in the photos as well. Photographers here in the Riviera Maya love airbrush makeup because of the natural look and feel it gives to the skin. Also there is less retouching involved since the airbrushing allows for a more uniform skin. Airbrush makeup holds up very well, it rests on top of the skin, sealing it from outside agents but the skin will still be able to breath and look its most natural.
If you are getting married in a tropical environment you must be aware that humid weather can be a nightmare. Precisely the reason why there are specific products to keep your makeup flawless for a minimum of 12hrs and up to 18 hours of holding power! It is important that you look your best throughout the day of photo shooting, ceremony, the dancing and crying!
We are aware that airbrush makeup is not the perfect fit for every bride, you have to trust your makeup artist and it is always better if the artist of your choice has first hand experience in tropical climates. An experienced artist will find the best makeup application for your face and skin type. Don't forget the importance of how the product is applied and product choice, after all, this is a tailor made service so it needs to be customized to fit her needs.
Here at STRM we specialize in long lasting beauty for your most sacred events. As you can see thanks to the miracle of HD Airbrush makeup, it has become one of favourite tools to date! And we have plenty more tips and tricks up our sleeve."
Styling Trio is a Hair & Makeup agency representing talented artists in Cancun, Tulum and Playa del Carmen. Adrian Guerra founded Styling Trio in 2009, with a clear vision and a fantastic team behind him, the agency is the premier choice for brides searching for the best hair stylists and makeup artists in the Riviera Maya. For more information on Styling Trio's hair and makeup services, visit their website at: www.stylingtrio.com
- - -
If you have a question you'd like us to "Ask the Expert" message me (MarieSamSanchezPhoto) and we'll feature your question and answer on a future post!
"Ask the Expert" features commonly asked questions by brides and grooms with answers and insight provided by our very own Best Destination Wedding Forum experts.
---