Videographer Reviews
Couldn't be happier with our selection!
This is a review of:
Detailed Ratings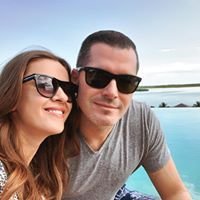 By
agotac
, · 360 Views · 0 Comments
Pros:
Professional, Creative
Our wedding was in May 4th, in Riviera Maya and received our video just few months later in August! Very VERY happy with the quality and craftsmanship! We gave them some instruction and everything was perfect!! The drone footage is our favorite! They really know what they were doing! The short version of the video captured the most memorable moments and the long one (almost an hour long) had all the details. We needed to make few changes and Mike get back to me right away and helped finishing up. We highly recommend them and you must get the drone!! :) It was worth every single dollar!! I would hire them again!!