Photographer Reviews
Amazing photos! Memorable experience!
This is a review of: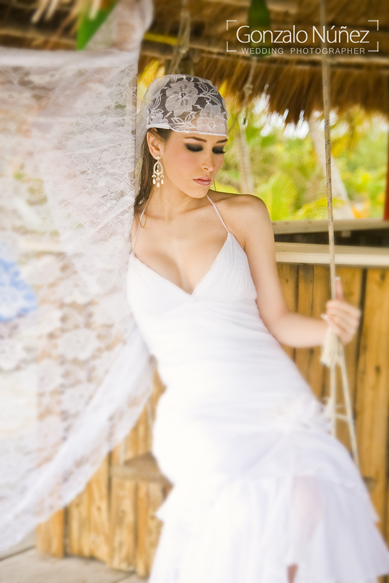 Detailed Ratings
Pros:
Professional, discrete, creative, funny and organized.
We had our wedding in Cancun in July 2016 and we hired Gonzalo to make our wedding, TTD (Trash The Dress) on the beach and TTD underwater photos. It was the best choice! Since the beginning Gonzalo was very considerate giving me tips on my wedding dress, location, makeup, hair style, guest's dress code, etc. On the ceremony day he was very professional, discrete, creative, funny and organized. I was amazed when I saw the photos, they exceed my expectations, specially the scenes captured in different angles (Gonzalo had to move fast for all these shootings). I also would like to highlight his ability to mobilize our family and friends for the photos and our first dance on the beach, speak in different languages, deal with kids, etc, in the Mexican hot summer! The TTD session was another fun day! He has good eyes to pick the scene and poses, very patient to teach how to transmit emotions in our pictures, etc. On this day, Thalia was with Gonzalo shooting amazing pictures as well. Thanks Thalia!!! The underwater session was an unique experience and I totally recommend it. These underwater photos got more "WOWs!!!" from my friends than any other picture. And for the grand finale, after the TTD session Gonzalo took us to eat the best tacos in the region! My husband and I will be forever thankful to Gonzalo and his team to memorialize the emotions of our dream wedding!