Photographer Reviews
Absolutely Amazing Wedding Photography!!!
This is a review of: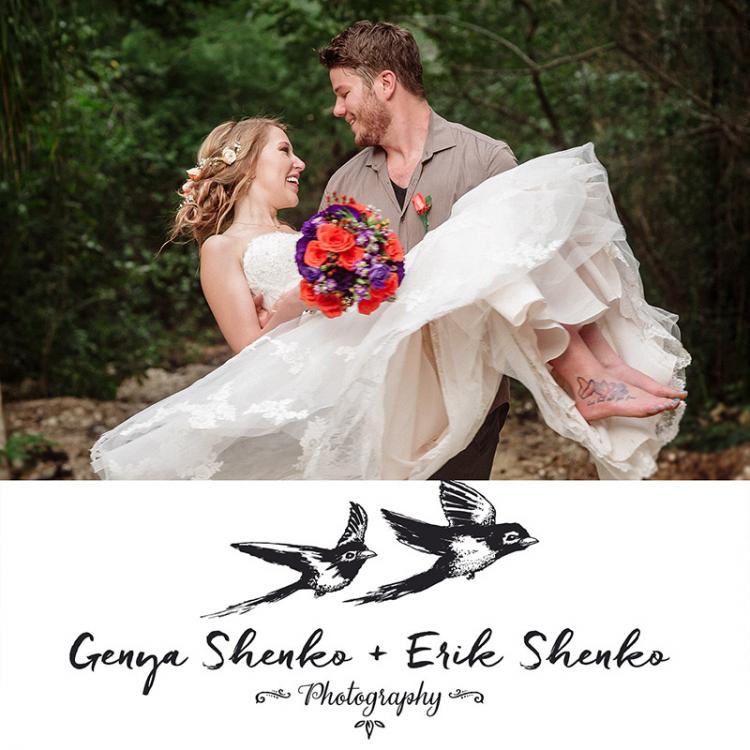 Detailed Ratings
By
Corisan
, · 375 Views · 0 Comments
Pros:
amazing quality, perfectly catch the moment, creative, easygoing, fun
After choosing to spend the rest of our lives together, to celebrate our love and commitment to one another in a destination far from home in one of our favorite places, the Mayan Riviera, one of the most important decisions we had to make in regards to our wedding was choosing a wedding photographer.
We wanted a photographer who would not only capture all the events of the day, but also all of the emotions that went along with it. Our wedding planner sent us several photographers to choose from. Genya and Erik's unique style and ability to convey so much love, emotion, and beauty in all of their photographs made them the clear choice. We fell in love with their style, their use of light, and the fact that none of their photos ever felt staged or posed. We did not have a "cookie-cutter" wedding and did not want posed, generic wedding photos. Genya and Erik of Shenko Photography felt like the perfect compliment to our unique style from the very beginning.
Upon meeting Genya at our resort for our pre-wedding photo session, we instantly knew we had made the right choice. Genya was sweet, welcoming, and funny. She made us feel so comfortable.. As she was taking our photos around the resort we got a really great idea of how she works and it did not take us long at all to feel comfortable and natural in front of her camera. It was so wonderful to get to know her before our wedding day, and it made our experience with her that much more enjoyable.
Our experience with our photographers on our wedding day was even more enjoyable, fun, and comfortable than it had been two days earlier on the resort. We did not even notice their presence during the ceremony and reception, which seems incredible now since they were able to capture so many amazing shots. Our photo session after the ceremony felt like such a fairy tale and Genya was great at moving everyone along and making us, our wedding party, and all of our guests really enjoy the entire experience.
We are so happy with our wedding photographs. They are exactly what we had hoped for - dreamy, whimsical and truly capture the love we share for one another. They captured the fun and spontaneity which encapsulated the entirety of our wedding day. They are memories and emotions which we are able to hold on to and treasure in the many decades to come.