Photographer Reviews
A Unique moment, a Unique photographer
This is a review of: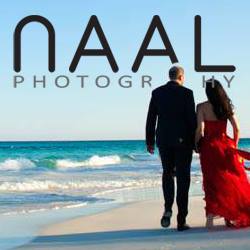 Detailed Ratings
By
Paz
, · 293 Views · 0 Comments
Pros:
Great person with huge capabilities. She will Make your moment, the best one ever in your life.
Cons:
None! She is great!
The Maya ceremonia was a great experience itself, but Naiara allowed us to remember each moment thanks to the awsome pictures she took. Our friends & family that could not attend the wedding were able to live it through Naiara's pictures. She captured each moment and feelling. Thanks to her we have the chance to Go back to that day each time we see the photos. We Also Made some shorts in a Cenote, and Those pictures are the most beatiful we Will ever have. Thanks for such a good work and for being so kind with us.