Photographer Reviews
Absolutely Amazing - Do yourself a favor, hire Sascha for your wedding!
This is a review of: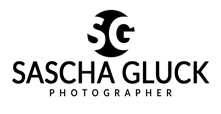 Detailed Ratings
By
Tbt123
, · 716 Views · 0 Comments
Pros:
Extremely talented, responsive, great prices, pleasant
This review is long overdue - we got married on July 1st at the Barcelo Maya Resort, and hired Sascha as our wedding photographer.
Before proceeding to rave about Sascha, it is important to note that we searched long and hard before settling on a photographer, analyzing every portfolio, every email, every blog post and possible review. I have always been very fond of photography, and love journalistic, non-posed photos. My husband convinced me that it was equally important to have some of the more traditional wedding photos. Sasha was the absolute perfect combination of both - he delivered a slew of beautiful in-the-moment photos, some heartwarming, countless hilarious, all beautiful! He also delivered classic photos with beautiful angles, gorgeous lighting and stunning backdrops. We could not have asked for more beautiful photos - each is more stunning than the last, and we are having trouble deciding which we want to frame because we love them all! We got the "unlimited" package, which entailed a full day on the wedding day, as well as another trash-the-dress shoot. We also hired Sascha to photograph our welcome party. When comparing prices, I remember thinking his were extremely reasonable - and I can honestly say that it was absolutely worth every single penny. Not only is he an amazing photographer, but he is a genuinely great person, very pleasant (which, believe me, is important - you will be spending a lot of time with your photographer on the most important day of your life, you want to ensure you like them!) - he is hilarious, got along with everyone, made everybody comfortable - by the end of the night everyone felt like he was one of the guests! He knew the hotel very well, was helpful in his english/spanish translations when needed, helped us figure out logistics whenever needed, recommended entertainers and gave advice on the beach location. Because we did not wish to do a trash-the-dress, he recommended a classy shoot in a nearby cennote - and the pictures turned out spectacular! Sasha is not afraid to get dirty - he will jump in the sand, in the water, on a tree if it means he will get the perfect shot, and the results really reflect his talent and his passion. Finally, from beginning to end, he was always extremely responsive and helpful by email (also important when planning a destination wedding!)
I cannot say enough great things about Sascha, except that you cannot go wrong! Do yourself a favor, you will not regret it! Thanks again Sascha for being a part of all our festivities and for the beautiful memories we will cherish forever!