Photographer Reviews
Look no further!
This is a review of: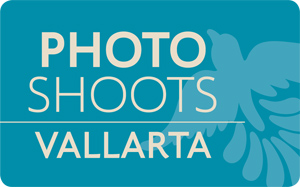 Detailed Ratings
Pros:
Reliable, efficient, talented, friendly and FUN!
We were married at the Royal Decameron Complex on May 6, 2015. Our original photographer fell through, and he felt bad and highly recommended Photoshoots Vallarta. I wrote to Pierre and he got back to me right away to advise that Toms was available to shoot our wedding, and he provided their pricing and package information. We went with the Andale (no photobook) package.
Organizing a photographer from Canada for our wedding in Mexico was a little scary, however all our fears were put to rest the moment Toms came through the door. He was very professional, and he immediately went to work. I could see that he and I saw things the same way creatively, which was very exciting. He thinks outside the box, which is totally our style. Toms and his lighting assistant, Jose, were wonderful to work with.
We did some shots around our hotel, and then went to a beach club about 20 minutes away with our wedding party. The beach club was a total highlight of our day. We could be silly and have fun. The club was very artsy and colourful, and on a gorgeous stretch of beach. After that we went back to the hotel for the wedding and reception.
We had 95 people at our wedding, which is a lot to capture. When we got our photos we were blown away! They are completely perfect. I think there are shots of all of our guests, there are shots during our ceremony that make it seem as though the groom and I are the only ones there. The photos capture our personalities and they show the fun, the love and the excitement of the day. We have had friends and family that were not able to be there say that they felt they were there just from looking at the photos. Toms is extremely talented and has an amazing eye. He is also very creative, and friendly. Toms will always have a place in our hearts for capturing our wedding day so beautifully. We can't thank him enough.
The following week we did a 1 hour photo session (included in our package) with Eva, Toms' sister, in Sayulita. That was an amazing experience, and the shots Eva was able to capture in 1 hour were stunning. She was kind enough to drive us to Puerto Vallarta afterwards and we happily chatted the whole way. We adored working with Eva.
We are very grateful to Pierre for organizing all of the details for us. He is wonderful to deal with. He responds to emails very quickly and made the process so easy.
We highly recommend Photoshoots Vallarta!