Photographer Reviews
The Best!
This is a review of: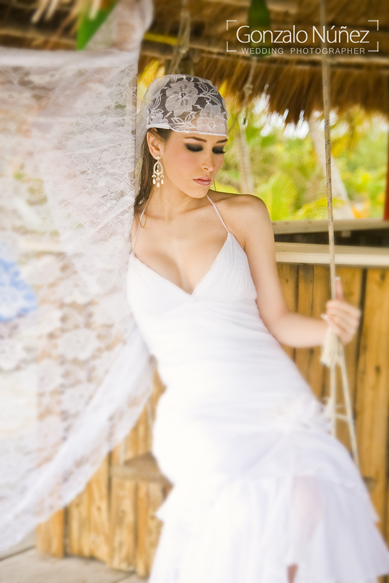 Detailed Ratings
By
Siabe
, · 857 Views · 0 Comments
Pros:
He knows what he is doing.
The best decision my husband and I made in planning our wedding was hiring Gonzalo to be our photographer.
He was referred to me by a friend who had seen his work. I didn't hesitate to check out his website and was amazed at how beautiful his work really was. I emailed him and he responded in a timely manner which was a great! I had so many questions not only about his photography but also about the venue I had chosen to get married at and Gonzalo never hesitated to answer any of my questions. I was clear about wanting him to capture true moments in my wedding not just of myself and my husband but about everyone around us. I wanted the pictures to reflect the true emotions that were being felt on that day by everyone around me and he did exactly that!
I have pictures of my wedding I would have missed if he had not captured them for example, there is a photo of my 5 year old niece checking out her beautiful dress, she was my flower girl and in the midst of everyone getting ready she was admiring herself. It was moments like those I longed to have. I also did the underwater trash the dress, I can go on and on at how GREAT Gonzalo was.
He was reassuring, he was patient, an incredible diver and most importantly a very very good listener. He made us feel super comfortable, by the end of our photo shoot I felt as if I gained a friend. He was really a true pleasure to work with.
So if you are looking for a photographer to meet your needs, look no further, you found him. You can THANK ME later!