Riveria Maya Corridor
I had a wonderful wedding at Xcaret
This is a review of: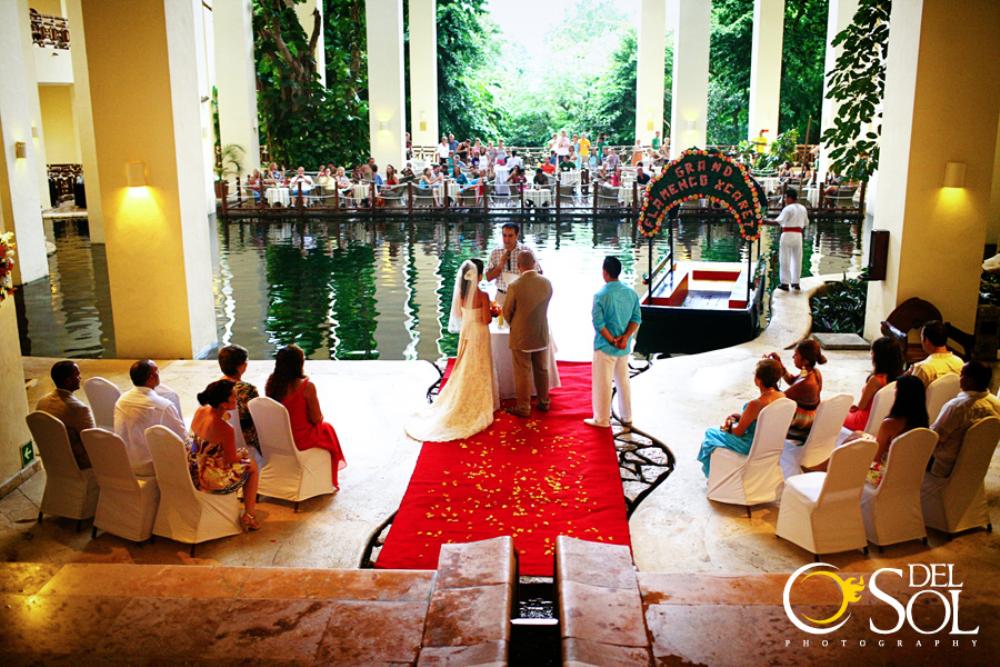 Detailed Ratings
Pros:
attentive wedding planner, gorgeous location, great food
I got married at the Grand Occidental Xcaret in June 2013. My wedding was gorgeous and the wedding planner Luz is very sweet and fun to work with. She really took my ideas and ran with them to make my wedding gorgeous. The only thing out of the whole day that I was unhappy with was my wedding cake. It looked nothing like the pictures I had sent them but overall everything went extremely well and all of my guests were very very happy! I ended up spending so much less than I thought I would because they include so much for free with the package. I think without the mariachi band which was an add on my total for the wedding for 27 people was $500, It was really an extraordinary deal for the quality of everything. That included ceremony, cocktail hour, reception and unlimited drinks.
We got married at the cliff side location which was extremely private and gorgeous. The palapa location is right next to the pool, which I didn't really like since I wanted something more intimate. It's really hard to tell in the pictures they send you what the actual sites look like so thank goodness we visited. If you look through my gallery I linked below it gives a pretty good idea of the cliffside/ruin ceremony space.
I would highly suggest you take advantage of the free site visit they offer. They also give you a free 1 year anniversary stay which we are using next year!
I used Styling Trio Rivera Maya for my hair and my bridesmaids makeup they did an amazing job and didn't charge a travel fee to come to me at the hotel.
Here is a link to some of our wedding photos via dropbox.
https://www.dropbox.com/sh/e4ghrlhyz9eri4j/1MEmxGn7Zt