Cancun
Perfect Wedding day, Great vacation with friends & family, and an Amazing Honeymoon
This is a review of: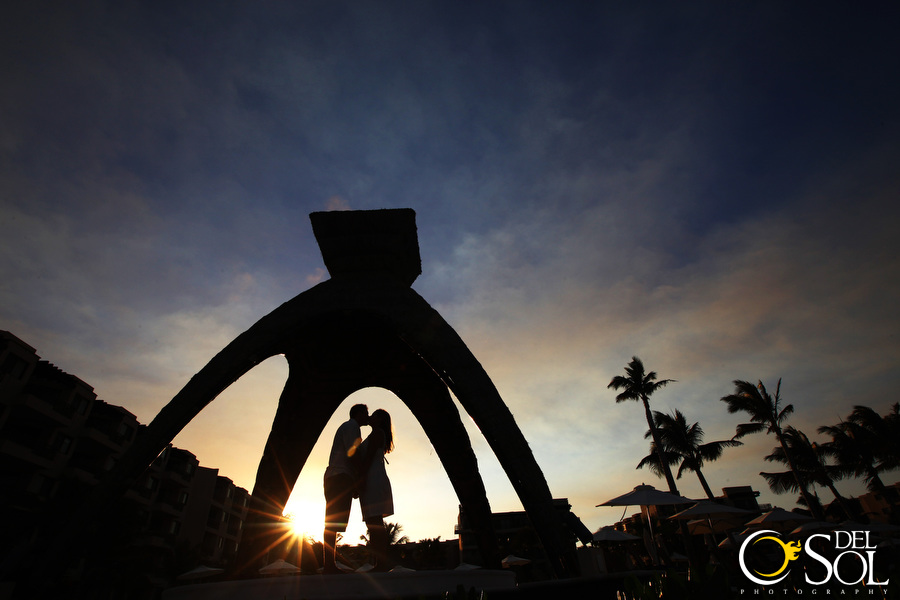 Detailed Ratings
Pros:
Dreams is beautiful and accommodating, great for families, fantastic service, made the best memories of our life!!
Cons:
Communication was delayed the last week before the wedding, A few guests got very sick, room service at night was 2+hrs some nights
Hello to all Brides and Grooms!
My husband Josh and I got married in the beautiful Mayan Riviera, at Dreams Riviera Cancun Resort & Spa on May 7, 2013. We were there for 14 days from May 4-18. We went down to Mexico the year before our wedding and booked appointments to look at a few of the resorts, all of them were so amazing in different ways. On the day we first got to the DRC, it was stunning - breathtaking! We knew right away that's where we would get married. It had all the service and details that we wanted, without compromising anything!! The beach was incredible, well groomed. The restaurants were delicious and had a wide variety of selection on the menus (our favourite was Himastu the Japanese cuisine was unreal! We tried almost everything on the menu, we ate there 7-8 times in 14 days!) 24-hr room service is a must for a wedding; however, some nights we ordered around midnight and it took until 2 am to get our food! When there were late weddings going on, we were not happy about that. Other than a few people getting "bad stomachs" on our trip, everything else went without a hitch! The pools were gorgeous, rooms clean and spacious, the grounds were pristine. All the staff were fantastic, especially the house keepers on our floor, they were all sooo sweet!! We got upgraded to a honeymoon suit once we checked in, which was incredible! Two hot tubs, on in the room and one on the balcony! We had an ocean view that was heaven!! When we laid in bed it's all that we could see, so relaxing to wake up to the sound of the waves. There was lots to do in the day time, with fitness classes, water sports, pool entertainment, we spent a day painting ceramics on the beach - one of our favourite days! At night, there was cinco de mayo themed night, live entertainment, vendors around the pools, a disco and lots of other fun things. We had PERFECT weather for the two weeks aside from our last day, an hour before we were leaving a wind storm came in for 10 minutes haha! The spa services were great, I got my hair and make-up for my wedding and we had a spa session that was included with our wedding package! Fantastic!! Sooo tropical and relaxing! We loved it!
The few negatives were that we did not getting a response from Lorena within the last few weeks before coming down, which I needed measurements to be able to buy a few things to bring with me, that I never heard back and couldn't get. Once we got there and sat down with her, we went through all the options and from there on, it was effortless!! A few of the guests got bad stomach illness, and it's hard to say exactly what from, since travelling to a new place can cause irritation from different food and water (we drink only bottled water and don't brush with the tap water). All the food appeared to be cooked properly and served in a clean environment. We would order room service around 12-2 am and it would take over 2 hours some nights!
Other than those few things, we have talked to our guests and those are the only main complaints, and most of them said they WILL be back or would come back to DRC!! We would without a doubt return!!
Our wedding day was perfect, it was a seamless day. Gorgeous weather, decorations were beyond perfect!! Everything was better than we imagined!! We had Del Sol Photography (Jonathan and Melissa) shoot our wedding day, they were incredible!! They captured all our favourite moments and best memories!! We HIGHLY Recommend Del Sol Photography and Dreams Riviera Cancun Resort & Spa!!
Good Luck, and Congrats to all the future Brides & Grooms! <3