Photographer Reviews
a true professional
This is a review of: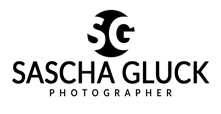 Detailed Ratings

Pros:
punctual, professional, dedicated, talented...and so much more.
We booked Sascha for our June wedding in Mexico, and have nothing but his praises to sing.
He was organized, meticulous and had everything covered... Once I realized we were in his good hands, I relaxed and focused my energy on a million other things that were going on...
He works great with his assistant, you can tell they're really in sync and are on top of everything that was going on that day. Our guests started calling Sasha the "photo ninja" because he was nowhere and everywhere all at the same time snapping pics!!!
What was truly remarkable was that Sascha offered to ( and did) pick us up a few days after our wedding to have a photo shoot in the city on a sunny day to ensure that we had some nice outdoor shots as well since our wedding day was gray, rainy and cloudy...
We thought that this was an amazing gesture, and something above and beyond what he was required to do as he had already fulfilled his contract by spending HOURS with us. The weather on our wedding day was clearly not his responsibility or something in his control... We were already very impressed with Sascha, but this really put him in a completely different category for us by going the extra mile.
I was so happy with my decision NOT to use the photographer that the hotel was pushing on us, and even paid the them an " outside vendor" fee to use Sascha... it was well worth it!
Brides, if Sasha is available on your wedding date- then you're in luck... book him and scratch this important task off of your endless to-do list!
Good luck to you all!!