Dominican Republic
Good, but the Bachata was nicer
This is a review of: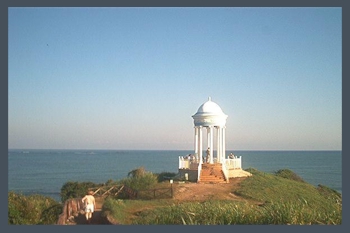 Detailed Ratings
Pros:
Beautiful grounds and gardens
Cons:
Beach was not the turquoise blue that you'd expect in the Caribbean
We visited this hotel for one week during January 2013 to see if we would like the Dominican Republic enough to get married there.
The resort is part of a 3 resort chain along the beach. There is Riu Merengue Village, Riu Merengue Gardens and Riu Bachata. They are mostly the same but the Bachata has a nicer lobby and nicer pool than the Merengues. You have access to all three hotels, except you need to eat dinner at your own hotel. This was great because you have a great variety of food for breakfast and lunch and the food does not get too repetitive. For dinner, the hotel has a theme every night (Dominican, French, Italian). You also have access to a snack buffet all day.
The beach was nice, but the water was not the clear blue that you expect in the Caribbean. The water was dark blue, and you could not see the bottom. We visited Cuba the year before and the beach was stunning, so we were pretty disappointed in the beach in Puerto Plata. It would not make very nice wedding photos if you were to have a beach ceremony. They do have a clifftop gazebo with a BEAUTIFUL view of the ocean right on the property though, and would make beautiful photos if that is what you'd enjoy.
We decided that it is a great hotel for a regular vacation, but we decided against getting married there because we want to have a beach ceremony.