Photographer Reviews
Amazing Photographer!
This is a review of: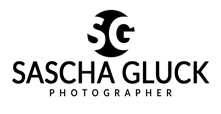 Detailed Ratings
When we decided to have a destination wedding, I was immediately concerned with finding a photographer who could capture our special day for us. For weeks and weeks I poured over portfolios of photographers all over Mexico. I was reviewing photographers in the Mayan, Playa Del Carmen, etc. and couldn't find a photographer that I thought was worth the outrageous price they were quoting OR had work that I liked. One night when I was doing my routine search, my then-fiance said, why don't you look for photographers in Cancun. I did my quick google search and found the man who was perfect for our wedding. What attracted me to Sascha's work was his ability to work with the beautiful Mexican sunsets and darkness and to capitalize on those moments to create works of art with his camera. I knew we were going to have a sunset wedding and that we wouldn't have much light to get all of our photos complete, so lighting was of utmost importance. I viewed ALL of Sascha's blog entries and was never disappointed in what I saw. Sascha captured precious candid moments that become some of the most favoured images from your wedding. He mixes the traditional shots of the bridal party, family, etc with quick shots that capture all the other moments of the day - me dancing when the sun came out, my mom crying the moment she saw me. the quiet moment we had with Josh's grandmother at the reception and so much more. Rather than having just an album of posed images that lack creativity, we have over a thousand images which truly captured the feeling and excitment of our day.
If you are looking for a photographer for your destination wedding than look no further. If imaginative, awe-inspiring images are what you are looking for, then Sascha is your man.
I loved that half of the time when I glanced at Sascha, he was on the ground in the sand, on the pavement or up high trying to get that perfect angle.
Thank you Sascha for using your artistic mind to capture our special day through the snap of your lens and leaving us with works of art that we will cherish for a lifetime.
Marissa (& Josh)....but really just Marissa :)