Photographer Reviews
Couldn't be any happier with the results! We love Sascha's work!
This is a review of: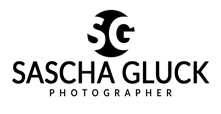 Detailed Ratings
By
DaryaB
, · 372 Views · 0 Comments
Pros:
talented, easy going, fun, great to work with
I started looking at photographers months before our wedding at Grand Palladium in Mayan Riviera. I spent hours looking at all the different portfolios and almost picked a different photographer, but then I came across a review on Sascha Gluck and fell in love with his photos. I'm so glad I picked him as our wedding photographer!
He's been great to work with from the very beginning. It can be a little stressful planning a destination wedding but Sascha was always prompt to reply and answered all of my questions. The day of the wedding Sacha and his assistant Misael were on time, enthusiastic, and ready for a fun day. My husband was a little nervous about being photographed for 8 hours, but Sascha put us both at ease. He just let us be ourselves and act natural so we didn't have to do lots of cheesy staple poses that traditional wedding photographers make you take. I really enjoy nature and Sascha suggested going on the beach away from our resort so we can have more secluded pictures. I even got to take a picture with a raccoon! I was so excited :)
We just got our pictures last week and they are absolutely amazing! He sent me a lot more pcitures than I expected and they are all great quality. We are going to have a hard time deciding which ones to print out for our album. There's a beautiful photo of my husband and me under the double rainbow (it downpoured right after the reception) that I got so many compliments on! I would highly recommend him for any bride planning a wedding in Mayan Riviera. Stop looking now and book Sascha!